Rangkaian Penyearah RF ke DC Bertingkat untuk Multi Frekuensi Kerja pada Sistem Pengisian Listrik Secara Nirkabel
Abstract
Energi berkesinambungan untuk perangkat elektronik bergerak selalu dibutuhkan selama kapasitas penyimpanan energi dari baterai di perangkat elektronik bergerak tersebut terbatas untuk beberapa jam waktu pemakaian saja. Untuk mendapatkan waktu operasi yang panjang dari perangkat elektronik bergerak, sumber energi seharusnya dihubungkan selalu ke perangkat tersebut. Pada makalah ini, kami mengajukan metode pengisian energi melalui operasi nirkabel menggunakan gelombang mikro (RF) yang diradiasikan dengan multi frekuensi kerja di udara. Rangkaian penyearah dari RF ke DC merupakan komponen utama untuk mengubah gelombang RF ke arus elektronik (DC). Model Dickson digunakan sebagai pendekatan dengan keuggulannya antara lain rangkaian yang sederhana, faktor ripple DC yang rendah, dan lain lain. Desain, analisis, dan eksperimen dari rangkaian penyearah tersebut telah dilakukan dan dipaparkan pada makalah ini. Pada pengukuran, perangkat elektronik bergerak diletakkan dengan jarak sekitar 5 meter dari sumber energi, tegangan DC sebesar 3,7 V telah diperoleh pada frekuensi kerja 825-960 MHz dengan nilai PCE 12-33% dan faktor ripple sebesar ± 0.01%. Waktu pengisian energi sekitar 4 jam pada ruang percobaan dan sekitar 11 jam di luar ruangan telah diobservasi. Berdasarkan hasil tersebut, metode pengisian energi secara nirkabel untuk perangkat elektronik bergerak merupakan kandidat yang potensial untuk menyelesaikan masalah energi berkesinambungan dan mendukung sebagian program teknologi hijau.

http://dx.doi.org/10.14203/jet.v14.40-44
Keywords
pengisian energi nirkabel; rangkaian penyearah RF ke DC; model Dickson; energi berkesinambungan
Full Text: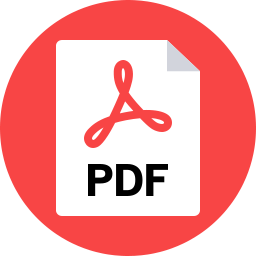 PDF
References
D. Pavone, A. Buonanno, M. D. Urso, and F. D. Corte,"Design considerations for radio frequency energy harvesting devices", Progress In Electromagnetics Research B, vol. 45, pp. 19-35, 2012.
D. S. Liu, F. B. Li, X. C. Zou, Y. Liu, X. M. Hui, and X. F. Ta,"New analysis and design of a RF rectifier for RFID and implantable devices", Sensor, vol. 11, issue 7, pp. 6494-6508, 2011.
P. Nintanavongsa, U. Muncuk, D. R. Lewis, and K. R.Chowdhury, "Design optimization and implementation for RF energy harvesting circuits", IEEE Journal On Emerging and Selected Topics In Circuits and System, vol. 2, no. 1, pp. 24-33, March 2012.
T. S. Rappaport, Wireless Communications Principles and Practice, Second Edition, Prentice Hall PTR, 2002, pp. 107-113.
N. M. Din , C. K. Chakrabarty , A. B. Ismail, K. K. A. Devi, and W. Y. Chen, "Design of RF Energy Harvesting System For Energizing Low Power Devices", Progress In Electromagnetics Research, vol. 132, pp. 49-69, 2012.
A. Toudeshki, N. Mariun, H. Hizam, and N. I. A. Wahab, Development of a new cascade voltage-doubler for voltage multiplication", Chinese Journal of Engineering, vol. 2014, 2014. ISSN 1411-8289
A. Sivaramakrishnan and K. J. Jegadishkumar, "A highly efficient power management system for charging mobile phones using RF energy harvesting", International Journal of Information Technology Convergence and Services (IJITCS), vol.1, no. 5, pp. 21-30, Oct. 2011.
Article Metrics
Metrics powered by PLOS ALM
Refbacks
There are currently no refbacks.
Copyright (c) 2014 Jurnal Elektronika dan Telekomunikasi
This work is licensed under a
Creative Commons Attribution-NonCommercial-ShareAlike 4.0 International License
.