Optical Modulator Using Channel Optical Waveguides and Planar Patch-Antennas with Gaps
How to cite
(IEEE): Y. N. Wijayanto, H. Murata, and Y. Okamura, "Optical Modulator Using Channel Optical Waveguides and Planar Patch-Antennas with Gaps,"
Jurnal Elektronika dan Telekomunikasi
, vol. 15, no. 2, pp. 50-54, Jun. 2016. doi:
10.14203/jet.v15.50-54
Abstract
Optical modulator using channel optical waveguides and planar patch-antennas with gaps on ferroelectric optical crystals were proposed. Basic operations for receiving a wireless microwave signal and directly converting it to a lightwave signal were demonstrated successfully using a prototype device with simple and compact structure. These devices operate with no external power supply and no additional modulation electrode. Therefore the microwave-lightwave conversion with low microwave distortion can be obtained. The advanced microwave-lightwave converters using patch-antennas with a pair of narrow gaps and their applications are also discussed

http://dx.doi.org/10.14203/jet.v15.50-54
Keywords
optical modulator; patch-antenna; electro-optic effect; radio-over-fiber
Full Text: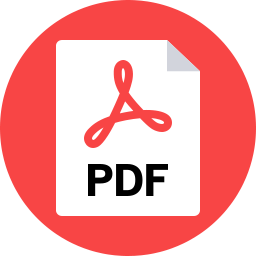 PDF
References
S. Iezekiel, Microwave Photonics : Device and Applications, Chichester - UK: John Wiley & Sons, Ltd., 2009.
J. Liu, Photonic Devices, Cambridge - UK: Cambridge University Press, 2005.
F. T. Sheehy, W. B. Bridges, and J. H. Schaffner, "60 GHz and 94 GHz antenna-coupled LiNbO3 electrooptic modulators," IEEE Photonics Technology Letters, vol. 5, no. 3, pp. 307-310, March 1993.
H. Murata, N. Suda, and Y. Okamura, "Electro-optic microwave-lightwave converter using antenna-coupled electrodes and polarization-reversed structures," in Proc. Conf. on 2008 Conference on Lasers and Electro-Optics (CLEO), May 2008.
Y. N. Wijayanto, H. Murata, and Y. Okamura, "Electro-optic microwave-lightwave converters utilizing a quasi-phasematching array of patch antennas with a gap," Electronics Letters, vol. 48, no. 1, pp. 36-38, January 2012.
R. Garg, P. Bartia, I. Bahl, A. Ittipiboon, Microstrip Antenna Design Handbook, Norwood - USA: Artech House, Inc., 2001.
K. C. Gupta, R. Garg, I. Bahl, and P. Bartia, Microstrip Lines and Slotlines, Norwood - USA: Artech House, Inc., 2001.
Article Metrics
Metrics powered by PLOS ALM
Refbacks
There are currently no refbacks.
Copyright (c) 2016 National Research and Innovation Agency
This work is licensed under a
Creative Commons Attribution-NonCommercial-ShareAlike 4.0 International License
.