Karakteristik Life Time dan Efisiensi Modul Surya Berbasis Pewarna Menggunakan Interkoneksi Seri
How to cite
(IEEE): I. Febriana, L. Muliani, and B. Mulyanti, "Karakteristik Life Time dan Efisiensi Modul Surya Berbasis Pewarna Menggunakan Interkoneksi Seri,"
Jurnal Elektronika dan Telekomunikasi
, vol. 15, no. 1, pp. 28-32, Jun. 2016. doi:
10.14203/jet.v15.28-32
Abstract
Sel surya berbasis pewarna atau yang dikenal dengan dye-sensitized solar cell (DSSC) merupakan sel surya generasi baru yang bekerja berdasarkan photoelectrochemical. Proses absorpsi cahaya dilakukan oleh molekul pewarna (dye) dan proses pemisahan muatan oleh bahan semikonduktor anorganik (dalam penelitian ini digunakan TiO2). Dalam penelitian ini dilakukan pabrikasi modul surya menggunakan lapisan partikel nano TiO2 (non-scattering) dan menggunakan campuran lapisan partikel nano TiO2 dengan lapisan partikel sub-mikron TiO2 (scattering). Tujuan penelitian ini adalah untuk mengetahui waktu hidup (life time) dan efisiensi modul surya dengan bahan yang berbeda. Pabrikasi modul surya ini menggunakan teknik screen printing. Karakteristik life time diperoleh dari hasil pengukuran I-V yang dilakukan secara manual menggunakan lampu LED 15 Watt dengan intensitas 40 mW/cm2 . Pengujian life time dilakukan selama 500 jam, dan hasilnya menunjukkan bahwa modul surya dengan lapisan scattering dapat mempengaruhi karakteristik life time namun efisiensi yang didapatkan kurang baik yaitu sebesar 0,31% sedangkan modul surya dengan lapisan non-scattering menunjukkan efisiensi yang baik yaitu sebesar 1,83% namun karakteristik life time yang kurang baik.

http://dx.doi.org/10.14203/jet.v15.28-32
Keywords
sel surya berbasis pewarna; scattering; karakteristik I-V; life time
Full Text: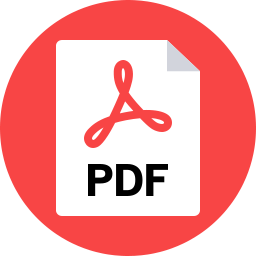 PDF
References
S. Hore, C. Vetter, R. Kern, H Smit, A. Hinsch, "Influence of scattering layers on efficiensi of dye-sensitized solar cells", Solar Energy Material and Solar Cells, vol. 90, pp. 1176-1188, 2006.
B. O'regan and M. Gratzel, "A low-cost, high efficiency solar cell based on dye-sensitized colloidal TiO2 films", Nature, vol. 353, iss. 6346, pp. 737, 1991.
L. S. Mende and M. Grätzel, "Pore-filling and its effect on the efficiency of solid-state dye-sensitized solar cell", Thin Solid Films, vol. 500, pp. 296-301, 2006.
M. L. Huang, H. X. Yang, J. H. Wu, J. M. Lin, Z. Lan, P. J. Li, S. C. Hao, P. Han and Q. W. Jiang, "Preparation of a novel polymer gel electrolyte gel based on n-methyl-quinoline iodide and its application in quasi-solid-state dye-sensitized solar cell", J. Sol-Gel Sci. Techn, vol. 42 (27), pp. 65- 70, 2007.
G. P. Smestad and M. Grätzel, "Demonstrating electron and nanotechnology", J. Chem.Educ, vol. 75 (6), pp. 1- 6, 1998.
A. F. Nogueira, C. Longo, M. A. De Paoli, "Polymers in dye sensitized solar cells: overview and perspectives", Coordination Chemistry Reviews, vol. 248, pp.1455–1468, 2004.
L. Muliani and J. Hidayat, "Process design of interconnected grid z-type dye solar cell sub-modules", Research Center for Electronics and Telecommunication (PPET-LIPI), Bandung, Technical Report, 2013.
Article Metrics
Metrics powered by PLOS ALM
Refbacks
There are currently no refbacks.
Copyright (c) 2016 National Research and Innovation Agency
This work is licensed under a
Creative Commons Attribution-NonCommercial-ShareAlike 4.0 International License
.