Antena Fraktal Koch dengan Catuan EMC pada UHF untuk Aplikasi Televisi Digital Terestrial
How to cite
(IEEE): Y. Wahyu, U. Syakirotunnikmah, H. Wijanto, Y. Taryana, and A. Setiawan, "Antena Fraktal Koch dengan Catuan EMC pada UHF untuk Aplikasi Televisi Digital Terestrial,"
Jurnal Elektronika dan Telekomunikasi
, vol. 15, no. 1, pp. 1-5, Jun. 2016. doi:
10.14203/jet.v15.1-5
Abstract
Televisi merupakan teknologi yang sudah ada sejak beberapa dekade yang lalu. Televisi kini mengalami perkembangan yang awalnya menggunakan modulasi analog, dewasa ini berkembang menggunakan modulasi digital yang harus diimbangi dengan perangkat antena yang handal. Dilatarbelakangi oleh penelitian sebelumnya, maka pada paper ini akan dirancang antena dengan bandwidth yang lebih lebar agar sesuai dengan rekomendasi dari KOMINFO. Pada paper ini, diajukan rancangan antena mikrostrip fraktal Koch iterasi kedua dengan teknik slot pada bagian groundplane-nya dengan pencatuan proximity melalui teknik EMC (electromagnetically coupled) menggunakan bahan material substrat FR4-epoxy dengan konstanta dielektrik bernilai 4,2 pada frekuensi 586 MHz. Perancangan dan simulasi dilakukan dengan menggunakan simulator perancangan antena berbasis Finite Integration Technique (FIT). Berdasarkan simulasi dan analisis yang telah dilakukan, menunjukkan bahwa dengan menggabungkan antara teknik pencatuan EMC dan fraktal Koch yang dimodifikasi menjadi slot pada bagian groundplane mampu meningkatkan bandwidth antenna dan didapatkan bandwidth pada VSWR ≤1,8 sebesar 228,6 MHz, gain pengukuran 2,09 dB, pola radiasi bidireksional dan polarisasi elips horizontal.

http://dx.doi.org/10.14203/jet.v15.1-5
Keywords
mikrostrip; fraktal Koch; proximity; EMC; televisi digital terrestrial
Full Text: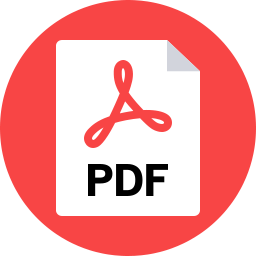 PDF
References
H. C. Wicaksono, "Perancangan dan realisasi antena mikrostrip log periodik pada frekuensi 700 MHz untuk aplikasi DVB-T", Skripsi, Universitas Telkom, Bandung, Indonesia, 2013.
Rian Aditia, Y. Christyono, I. Santoso, "Perancangan dan analisis kinerja antena dipole fraktal koch tipe planar pada pita frekuensi UHF televise", Makalah Seminar Tugas Akhir, Jurusan Teknik Elektro, Fakultas Teknik, Universitas Diponegoro, Semarang, Indonesia, 2011.
N. Poprzen and M. Gaćanović. (2015). Fractal antenas: design, characteristics and application. [Online]. Available: http://www.phd.etfbl.net/files/Works_PDF/Poprzen%20Nemanja%20.pdf.
R. Garg, P. Bhartia, I. Bahl, and A. Ittipiboon, Microstrip Antena Design Handbook, Norwood, MA-USA: Artech House, Inc., 2001.
G. Kumar and K. P. Ray, Broadband Microstrip Antenas, Norwood, MA-USA: Artech House, Inc., 2003.
D. Setiawan, Alokasi Frekuensi Kebijakan dan Perencanaan Spektrum Indonesia, Jakarta, Indonesia: Departemen Komunikasi dan Informatika, Direktorat Jendral Pos dan Telekomunikasi, 2010.
Y. Wahyu, "Pemancar televisi digital standart DVB-T", PPETLIPI, Bandung, Indonesia, Laporan Penelitian, 2009.
A. Ismahayati, P. J Soh, R. Hadibah, G. A. E Vandenbosch, "Design and analysis of a multiband kotch fractal monopole antenna". In Proceedings of 2011 IEEE International RF and Microwave Conference (RFM 2011, December 2011.
C. A. Balanis, Antena Theory Analysis and Design, 3rd ed., Hoboken, NJ-USA: John Wiley & Sons, Inc., 2005.
R. N. Simons, Coplanar Waveguide Circuits, Components and System, New York, NY-USA: John Willey and Sons, 2001.
Article Metrics
Metrics powered by PLOS ALM
Refbacks
There are currently no refbacks.
Copyright (c) 2016 National Research and Innovation Agency
This work is licensed under a
Creative Commons Attribution-NonCommercial-ShareAlike 4.0 International License
.