Aplikasi Magnet Berpengikat (Bonded) NdFeB untuk S-band Circulator pada Rentang Frekuensi 2,00-4,00 GHz
How to cite
(IEEE): T. Kristiantoro, and N. Idayanti, "Aplikasi Magnet Berpengikat (Bonded) NdFeB untuk S-band Circulator pada Rentang Frekuensi 2,00-4,00 GHz,"
Jurnal Elektronika dan Telekomunikasi
, vol. 14, no. 2, pp. 51-55, Jun. 2016. doi:
10.14203/jet.v14.51-55
Abstract
Circulator merupakan perangkat elektronik yang memiliki fungsi penting pada suatu sistem pemancar dan penerima gelombang frekuensi radio (RF), di mana magnet permanen dapat berfungsi sebagai pengarah gelombang (waveguide). Penelitian ini bertujuan untuk menggantikan magnet permanen barium ferit (BaFe12O19) yang umumnya digunakan pada circulator dengan magnet permanen berpengikat (bonded) neodymium besi boron (NdFeB). Bahan baku yang digunakan adalah serbuk NdFeB crashed ribbon dengan menggunakan metode pengepresan green-compact yang divariasikan pada tekanan 25, 50, 75, dan 100 kg.cm-2 dan dilanjutkan proses pemanasan pada temperatur 200 C selama 60 menit. Karakterisasi sifat magnet dilakukan dengan Permagraph, diperoleh nilai intrinsik optimum dari sampel 100 kg.cm-2 , induksi remanen (Br) = 5,37 kG, koersifitas (HcJ) = 4,74 kOe, produk energi maksimum (BHmax) = 2,39 MGOe, dan densitas (ρ) = 4,89 gr.cm-3 . Hasil pengukuran kuat medan permukaan (B) dengan Gauss-meter menunjukkan nilai 800 G. Magnet dengan karakteristik optimum diterapkan pada circulator kemudian dikarakterisasi dengan Vector Network Analyzer dan menghasilkan voltage standing wave ratio (VSWR) = 1,354, isolasi = -17,165 dB dan kerugian penyisipan = -0,200 dB pada titik kerja 3,00 GHz, sehingga magnet berpengikat (bonded) NdFeB ini dapat diterapkan pada S-band circulator yang bekerja pada rentang frekuensi 2,00-4,00 GHz.

http://dx.doi.org/10.14203/jet.v14.51-55
Keywords
magnet berpengikat (bonded); NdFeB; circulator; magnet barium ferit
Full Text: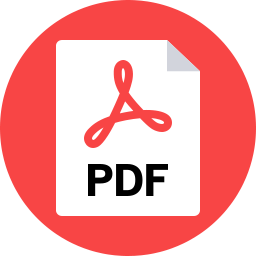 PDF
References
K .J. Strnat, "Modern permanent magnets for applications in electro-technology", Proceedings of the IEEE vol. 78, issue 6, 1990, pp. 923-946.
R. Munarkhi, Soetamso, dan Suwandi, "Rancang bangun sirkulator variabel 1500 MHz - 2500 MHz menggunakan pasir feromagnetik", Jurnal PA, hal. 13-20, 2008.
H. Sözeri, "Simple recipe to synthesize single-domain BaFe12O19 with high saturation magnetization", Journal of Magnetism and Magnetic Materials, vol. 321, pp. 2717-2722, 2009.
J. Lee, M. Fuger, J. Fidler, D. Suess, T. Schrefl, and O. Shimizu, "Modeling of the write and read back performances of hexagonal Ba-ferrite particulate media for high density tape recording", Journal of Magnetism and Magnetic Materials, vol. 322, pp. 3869-3875, 2010.
H. Mocuta, L. Lechevallier, J. M. Le Breton, J. F. Wang, and I. R. Harris, "Structural and magnetic properties of hydrothermally synthesised Sr1−xNdxFe12O19 hexagonal ferrites", Journal of Alloys and Compounds, vol. 364, pp. 48-52, 2004.
S. R. Trouth," Magnetic testing of bonded magnets", For the NATO/ARW Conference on Bonded Magnets, Newark, DE, USA, August 22 and 23, 2002, pp. 1-8.
N. Idayanti, P. Irasari, L. Muliani, N. Sudrajat, T. Kristiantoro, "Pembuatan magnet bonded hybrid untuk aplikasi generator kecepatan rendah", Jurnal Sains Materi Indonesia, Edisi Desember 2009.
T. Kristiantoro, N. Sudrajat, W. Budiawan, "Pembuatan dan karakterisasi magnet bonded NdFeB dengan teknologi green compact", Jurnal Fisika dan Aplikasinya, vol. 9 no.1, hal. 9-11, 2013.
(2010). The magnequench website. [Online]. Available: http://www. Mqitechnology.com.
T. Kristiantoro dan N. Sudrajat, "Magnet permanen bonded untuk komponen circulator pada frekuensi kerja L band", Prosiding Seminar Nasional Fisika, 2013, pp. 724-727.
T. Kristiantoro dan N. Sudrajat, "Karakterisasi magnet permanen untuk komponen circulator pada frekuensi kerja L band", Seminar dan Focus Group Discussion (FGD) Material Maju, Magnet dan Aplikasinya, 2013, hal. 143-147.
T. Kristiantoro, N. Sudrajat, N. Idayanti, A. Y. Hercuadi, "Characterization of barrium ferrite permanent magnet for circulator components working at S band (2.45 GHz – 4.00 GHz)", Procceding The 3rd International Conference on Radar, Antenna, Microwave, Electronics and Telecommunications (ICRAMET), 2014, p. 94-97.
Article Metrics
Metrics powered by PLOS ALM
Refbacks
There are currently no refbacks.
Copyright (c) 2016 National Research and Innovation Agency
This work is licensed under a
Creative Commons Attribution-NonCommercial-ShareAlike 4.0 International License
.