Sistem Data Logger Lima Channel Input untuk Sensor Navigasi Kapal Maritim
Abstract
Sistem data logger telah banyak dikembangkan untuk berbagai keperluan perolehan data untuk melakukan proses monitoring dan akuisisi data. Penelitian ini adalah aplikasi data logger untuk pemrosesan lima data dari sensor-sensor navigasi pada suatu kapal maritim. Peralatan sensor navigasi kapal maritim di Indonesia sudah mendukung protokol komunikasi secara digital yang mengacu pada format standar komunikasi sensor kemaritiman National Marine Electronics Association (NMEA). Terdapat lima sensor navigasi yang digunakan sebagai standar minimal yang mendukung kapal maritim untuk dapat beroperasi di lautan, yaitu; sensor GPS, Gyrocompass, Echosounder, Weather dan Velocity. Penelitian ini mencoba untuk menampung lima buah data sensor yang berbeda, kemudian menggabungkannya dalam suatu variabel dengan susunan format data yang baru sebagai data output. Data output kemudian dikirimkan pada PC untuk diterjemahkan melalui software, dan data setiap sensor ditampilkan pada software aplikasi tersebut. Sistem ini dibangun dengan Arduino ATMega328 sebagai prosesor. Pengkondisi data input dibuat dengan kombinasi rangkaian IC 74LS08 dan IC 74LS32. Hasil penelitian ini adalah prototipe data logger yang menangani sejumlah lima data sensor dengan format standar NMEA dan satu output data sensor-sensor yang telah disusun dengan format tertentu, dengan tingkat akurasi saat pengiriman data sebesar 100% dan ekstraksi data pada software aplikasi display sebesar; 96% untuk sensor GPS, 97% untuk Gyro, 98% untuk Echosounder, 97% untuk Weather, dan 98% untuk sensor Velocity.

http://dx.doi.org/10.14203/jet.v14.61-66
Keywords
data logger; sensor; navigasi; NMEA
Full Text: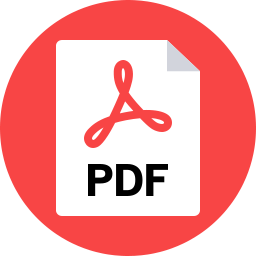 PDF
References
(2014). NMEA 0183 standard. [Online]. Available: http://www.nmea.org/content/nmea_standards/nmea_0183_v_410.asp
(2014). Peralatan-peralatan navigasi di kapal. [Online]. Available: http://www.maritimeworld.web.id/2014/07/apa- yangdimaksud-dengan-radar-dan-fungsi -radar-kapal.html
N. L. Marpaung dan E. Ervianto, "Data logger sensor suhu berbasis mikrokontroler atmega 8535 dengan PC sebagai tampilan", Jurnal Ilmiah Elite Elektro, vol. 3, no. 1, hal. 37-42, 2012.
D. Munandar, O. Mahendra, D. Syamsi, "Data logger application development using microcontroller atmega 128 for a web-based gprs communication", The 6th International Conference on Information & Communication Technology and Systems, vol. 4, 2010, hal. 27-32.
V. Sinivee, "Simple yet efficient NMEA sentence generator for testing GPS reception firmware and hardware", in Novel Algorithms and Techniques in Telecommunications and Networking, T. Sobh, K. Elleithy, and A. Mahmood, Ed. Dordrecht: Springer Science+Business Media B.V., 2010, pp. 207-210.
(2014). Vessel data logging to SD memory now available for seasmart network adapters. [Online]. Available: http://www.seasmart.net/marine-wireless-networking-press.html
(2014). SN5408, SN54LS08, SN54S08, SN7408, SN74LS08, SN74S08, quadruple 2-input positive-and gates. [Online]. Available: www.ti.com/lit/gpn/sn54s08
(2014). SN5432, SN54LS32, SN54S32, SN7432, SN74LS32, SN74S32, quadruple 2-input positive-or gates. [Online]. Available: www.ti.com/lit/ds/symlink/ sn74ls32.pdf
Article Metrics
Metrics powered by PLOS ALM
Refbacks
There are currently no refbacks.
Copyright (c) 2014 Jurnal Elektronika dan Telekomunikasi
This work is licensed under a
Creative Commons Attribution-NonCommercial-ShareAlike 4.0 International License
.