Pemandu Gelombang Optik Polimer pada Substrat Silikon Dioksida untuk Panjang Gelombang 1,55 µm
How to cite
(IEEE): D. Mahmudin, and Y. N. Wijayanto, "Pemandu Gelombang Optik Polimer pada Substrat Silikon Dioksida untuk Panjang Gelombang 1,55 µm,"
Jurnal Elektronika dan Telekomunikasi
, vol. 14, no. 2, pp. 56-60, Jun. 2016. doi:
10.14203/jet.v14.56-60
Abstract
Cahaya dapat dirambatkan dengan efektif melalui pandu gelombang optik untuk aplikasi teknologi komunikasi. Pandu gelombang optik memiliki beberapa struktur seperti struktur melingkar (serat optik) dan struktur planar (pandu gelombang optik persegi).Serat optik pada umumnya digunakan untuk komunikasi jarak jauh dan pandu gelombang optik persegi digunakan untuk komunikasi jarak pendek. Dalam tulisan ini, dibahas pandu gelombang optik persegi dengan menggunakan bahan polimer pada substrat silikon dioksida untuk panjang gelombang optik 1,55 µm. Bahan polimer digunakan sebagai inti (core) dari pandu gelombang optik. Silikon dioksida dan udara digunakan sebagai selubung (cladding). Bahan polimer digunakan sebagai inti karena nilai indeks biasnya lebih besar dibanding material lain yang digunakan sebagai selubung. Analisis pandu gelombang optik dihitung dengan menggunakan software Wolfram Mathematica yang berdasarkan pada metode Marcatili dan persamaan Maxwell. Distribusi medan dan mode dispersi dari pemandu gelombang optik telah diperoleh untuk panjang gelombang optik 1,55 µm. Moda operasi dari pandu gelombang optik dapat dikontrol dengan mengatur ukuran panjang dan lebar dari inti. Analisis dan hasil pandu gelombang optik dibahas secara rinci.Pandu gelombang optik menggunakan bahan polimer pada substrat silikon dioksida dapat digunakan untuk rangkaian optik terpadu dan perangkat penginderaan optik.

http://dx.doi.org/10.14203/jet.v14.56-60
Keywords
pemandu gelombang optik; polimer; silikon dioksida; distribusi medan optik; mode operasi optik
Full Text: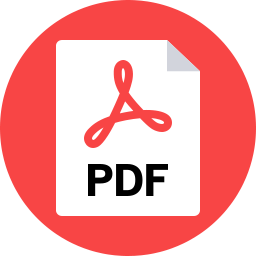 PDF
References
H. Walahir. (2012). Pandu gelombang. [Online]. Available: http://husnawalahir.blogspot.com/2012/01/pandugelombang.html
G. E. Keiser, Optical Fiber Communications, International Ed., New York, USA: McGraw-Hill 2000.
A. Y. Rohedi, Suryadi, dan A. Rubiyanto, "Teknik menormalisasi persamaan relasi dispersi pandu gelombang slab berbasis bahan optik linier", Seminar Nasional Ikatan Sarjana Nahdlatul Ulama, Surabaya, Juni 2004, hal.71-81.
G. P. Agrawal, Lightwave Technology Components and Devices. New Jersey, USA: John Wiley and Sons, Inc., 2004.
K. Worhoff, P. V. Lambeck, and A. Driessen, "Design, tolerance analysis, and fabrication of silicon oxynitride based planar optical waveguides for communication devices", Journal Of Lightwave Technology, vol. 17, no. 8, pp. 1401-1407, August 1999.
L. A. Eldada, Optical Networking Components, Wilmington, USA: DuPont Photonics Technologies, 2005.
L. A. Eldada, K. W. Beeson, D. Pant, R. Blomquist, L. W. Shacklette, and M. J. McFarland, "Polymeric components for all optical network", Proc. SPIE3950, Optoelectronic Integrated Circuits IV, 78, April 2000.
K. Kawano, Introduction to Optical Waveguide Analysis, New York, USA: John Willey and Sons, Inc., 2001.
Article Metrics
Metrics powered by PLOS ALM
Refbacks
There are currently no refbacks.
Copyright (c) 2016 National Research and Innovation Agency
This work is licensed under a
Creative Commons Attribution-NonCommercial-ShareAlike 4.0 International License
.