Directional Coupler Frekuensi Radio Menggunakan Dua Jalur Asimetris Mikrostrip untuk Sistem Radar X-band
How to cite
(IEEE): S. Hardiati, and H. Arisesa, "Directional Coupler Frekuensi Radio Menggunakan Dua Jalur Asimetris Mikrostrip untuk Sistem Radar X-band,"
Jurnal Elektronika dan Telekomunikasi
, vol. 14, no. 2, pp. 45-50, Jun. 2016. doi:
10.14203/jet.v14.45-50
Abstract
Directional coupler frekuensi radio (RF) menggunakan dua jalur mikrostrip asimetris dibahas dan dirancang dengan struktur planar pada substrat duroid 5880. Directional coupler yang diusulkan terdiri dari dua jalur mikrostrip dengan jarak yang relatif dekat. Oleh karena itu, sinyal RF dapat ditransfer dari satu jalur mikrostrip ke jalur mikrostrip lain. Directional coupler telah dianalisis untuk frekuensi yang beroperasi pada daerah X-band dengan menggunakan perangkat lunak Advance Design Systems (ADS) dan berhasil dipabrikasi menggunakan proses pabrikasi standar. Dalam pengukuran divais ini, diperoleh koefisien coupling sekitar 20 dB untuk frekuensi operasional 9,2 sampai 9,9 GHz. Hasil pengukuran mempunyai suatu kesepakatan dengan hasil perhitungan. Berdasarkan hal tersebut, maka directional coupler dapat digunakan untuk sistem radar X-band.

http://dx.doi.org/10.14203/jet.v14.45-50
Keywords
directional coupler; mikrostrip; radar FMCW; x-band
Full Text: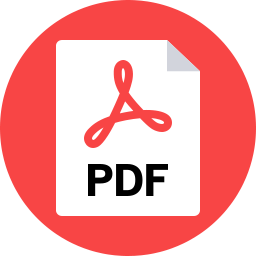 PDF
References
M. I. Skolnik, Introduction to Radar System, 3rd ed., New York, USA: Mc Graw Hill, 2001.
K. Chang, RF and Microwave Wireless Systems, New York, USA: John Wiley & Sons, 2000.
D. M. Pozar, Microwave Engineering, 2nd ed., New York, USA: John Wiley & Sons, 2001.
M. L. Edward. (2014). Calibration and measurements of sparameters, in Microwave & RF circuits: analysis, design, fabrication & measurement. [Online]. Available : http://www.ebook2.jp/ebookbuilder/ebook/user/smatabi/testbook20120717/page/lmg/20120717150707.pdf
T. Hu, D. Li, L. Cao, B. Qin, J. Yang, T. Yu, and J. H. Huazhong, "Design and simulation of microstrip directional coupler with tight structure and high directivity", Proceeding of PAC 09, Vancouver, BC, Canada, 2009, pp, 1677-1679.
L. G. Maloratsky, "Revieving the basics of microstrip lines", Microwave & RF, pp. 79-86, March 2000.
E. H. Fooks and R. A. Zakarevicius, Microwave Engineering Using Microstrip Circuit, New Jersey, USA: Prentise Hall, 1990.
O. P. Gandhi, Microwave Engineering and Application, New York, USA: Pergamon Press, 1981.
R. E. Collin, Foundations of Microwave Engineering, 2nd ed., New York, USA: McGraw-Hill International Edition, 1992.
R. K. Mongia, I. J. Bahl, P. Bhartia, and J. Hong, RF and Microwave Coupled-Line Circuits, 2nd ed., Norwood, USA: Artech House Inc., 2007.
Article Metrics
Metrics powered by PLOS ALM
Refbacks
There are currently no refbacks.
Copyright (c) 2016 National Research and Innovation Agency
This work is licensed under a
Creative Commons Attribution-NonCommercial-ShareAlike 4.0 International License
.