Sifat Optik Campuran Pasta TiO2 Partikel Nano dan Pasta TiO2 Reflektor pada Foto Elektroda Dye Solar Cell
How to cite
(IEEE): L. Retnaningsih, L. Muliani, and G. Wiranto, "Sifat Optik Campuran Pasta TiO2 Partikel Nano dan Pasta TiO2 Reflektor pada Foto Elektroda Dye Solar Cell,"
Jurnal Elektronika dan Telekomunikasi
, vol. 14, no. 2, pp. 36-39, Jun. 2016. doi:
10.14203/jet.v14.36-39
Abstract
Dalam penelitian ini, kami mengamati pengaruh dari campuran pasta TiO2 partikel nano dan pasta TiO2 reflektor yang dapat meningkatkan kinerja dye-sensitized solar cell (DSSC). Senyawa TiO2 reflektor ini berfungsi sebagai lapisan penghambur, yang diharapkan dapat meningkatkan kinerja DSSC. Dalam penelitian ini, foto elektroda DSSC dibuat dengan mencampurkan bahan pasta TiO2 partikel nano dan bahan pasta TiO2 reflektor dengan rasio dari dua bahan tersebut yang telah ditentukan. Pasta pertama adalah campuran dari bahan utama dan bahan pencampur dengan perbandingan antara pasta TiO2 partikel nano dan pasta TiO2 reflektor sebesar 95% : 5%, pasta kedua adalah campuran dengan perbandingan 90% : 10%, dan pasta ketiga dengan perbandingan 85% : 15%. Pasta hasil campuran kemudian dilapiskan pada permukaan kaca konduktif yang memiliki dimensi konduktif sebesar 1 cm x 1 cm. Sel surya DSSC hasil proses pabrikasi kemudian diukur menggunakan I-V measurement system dan Sun simulator untuk mengetahui arus, tegangan, dan efisiensi yang dihasilkan. Lapisan foto elektroda DSSC diukur dengan menggunakan UV - Visible absorbance untuk menentukan karakteristik daya serapnya terhadap cahaya yang datang pada permukaan TiO2 hasil pencampuran. Kami juga telah melakukan pengukuran menggunakan alat SEM (scanning electron microscope) untuk mengetahui karakteristik permukaan hasil pencampuran kedua jenis pasta yang telah digunakan. Hasil pengukuran menunjukkan bahwa DSSC hasil pencampuran pasta dengan perbandingan 85% pasta TiO2 partikel nano terhadap 15% pasta TiO2 reflektor memiliki ukuran partikel yang paling besar dan menghasilkan efisiensi yang paling besar pula.

http://dx.doi.org/10.14203/jet.v14.36-39
Keywords
dye-sensitized solar cell; pasta TiO2 reflektor; lapisan penghambur; pasta TiO2 partikel nano
Full Text: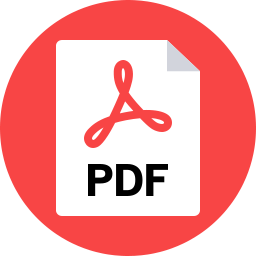 PDF
References
A. Sedghi and H. M. Miankushki, "Influence of TiO2 electrode properties on performance of dye sensitized solar cells", Int. J. Electrochem. Sci., vol. 7, pp 12078 - 12089, 2012.
M. Hamadanian, H. Sayahi, and A. R. Zolfagharichi, "Effect of large TiO2 nanoparticles as light scatter in matrix of small nanoparticles to improve the efficiency in dye sensitized solar cell", Journal of Nanostructures, vol. 1, issue 2, pp 139-143, 2012.
J. Wienke, J. M. Kroon, P. M. Sommeling, R. Kinderman, M. Späth, J. A. M. van Roosmalen, W. C. Sinke, and S. Baumgartner. (1997). Effect of TiO2 - electrode properties on the efficiency of nanocrystalline dye-sensitized solar cell. [Online]. Available: http://www.ecn.nl/docs/library/report/1997/rx97033.pdf
D. H. Kim, J. H. Heo, D. J. Kwak, and Y. M. Suy, "Synthesis of TCO-free dye-sensitized solar cell with new porous Ti electrodes using rf magnetron sputtering technology" Journal of Electrical Engineering & Technology, vol. 5, no. 1, pp. 146- 150, 2010.
R. Sastrawan, Photovoltaic modules of dye solar cells, Dissertation Doktor, Fakultas Mathematik and Physik, Universitas Freiburg im Breisgau, Jerman, Juni 2006.
K. M. Lee, V. Suryanarayanan, and K. C. Ho, "Influences of different TiO2 morphologies and solvents on the photovoltaic performance of dye-sensitized solar cells", Journal of Power Sources, vol. 188, issue 2, pp. 635-641, 2009.
K. Hara, T. Horiguchi, Kinoshita, Tohru, K. Sayama, H Sugihara, and H. Arakawa, "Highly eficient photon- to-electron conversion with mercurochrome–sensitized nanoporous oxide semiconductor solar cells" Solar Energy Material and Solar Cell, vol. 64, pp. 115-134, 2000.
O. K. Varghese, and C. A. Grimes, "Appropriate strategies for determining the photoconversion efficiency of water photoelectrolysis cells: A review with examples using titania nanotube array photoanodes", Solar Energy Materials and Solar Cells, vol. 92, issue 4, pp. 374-384, 2008.
Article Metrics
Metrics powered by PLOS ALM
Refbacks
There are currently no refbacks.
Copyright (c) 2014 Jurnal Elektronika dan Telekomunikasi
This work is licensed under a
Creative Commons Attribution-NonCommercial-ShareAlike 4.0 International License
.