Karakteristik Pasta TiO2 Suhu Rendah untuk Aplikasi Dye Sensitized Solar Cell (DSSC)
How to cite
(IEEE): M. Al Qibtiya, L. Muliani, and J. Hidayat, "Karakteristik Pasta TiO2 Suhu Rendah untuk Aplikasi Dye Sensitized Solar Cell (DSSC),"
Jurnal Elektronika dan Telekomunikasi
, vol. 14, no. 1, pp. 24-28, Jun. 2016. doi:
10.14203/jet.v14.24-28
Abstract
Pada tulisan ini, diuraikan karakteristik pasta TiO2 suhu rendah untuk aplikasi sel surya berbasis dye-sensitized yang dipreparasi dengan penambahan serbuk TiO2 reflektor. Penambahan TiO2 reflektor sebagai light scattering layer pada pasta dilakukan untuk melihat pengaruhnya terhadap karakteristik listrik sel surya yang dihasilkan. Preparasi pasta dilakukan menggunakan bahan komersial yaitu pasta T-Nanooxide D-L (Solaronix) dan serbuk pasta WER2-O (Dyesiol) sebagai bahan reflector. Bahan tersebut dianalisis struktur kristalnya. Hasil karakterisasi X-Ray Diffraction (XRD) menunjukan bahwa bahan TiO2 serbuk yang digunakan adalah nanokristal dengan struktur kristal anatase. Pasta ini dideposisi di atas permukaan plastik dan kaca konduktif (ITO-PET dan FTO) dengan metode doctor blade printing. Proses sintering lapisan TiO2 dilakukan pada suhu rendah yaitu 120 ˚C selama 4 jam. Morfologi permukaan lapisan TiO2 dianalisa menggunakan Scanning Electron Microscopy (SEM). Lapisan TiO2 yang terbentuk diaplikasikan pada DSSC sebagai fotoelektroda. Pewarnaan dengan larutan N-719 (Ruthenium Complex), lapisan elektroda kerja platina dan larutan elektrolit iodine. Karakteristik kurva I-V dengan ukuran sel daerah aktif 1 cm2 diukur menggunakan Sun Simulator AM1,5 dengan sumber cahaya Xenon dan intensitas 50 mW/cm2. Hasil pengukuran menunjukkan penambahan serbuk TiO2 reflektor dapat meningkatkan unjuk kerja sel surya fleksibel yang dihasilkan. Efisiensi terbaik DSSC yang dihasilkan adalah 0,166% untuk substrat plastik dan 0,167% untuk substrat kaca.

http://dx.doi.org/10.14203/jet.v14.24-28
Keywords
Dye sensitized solar cell; pasta TiO2 temperatur rendah; light scattering layer; karakteristik I-V
Full Text: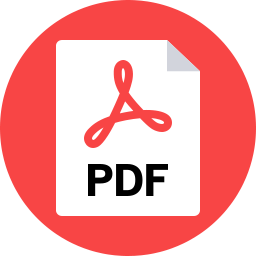 PDF
References
B. Yuliarto. (2014) Solar Cell, Sumber Energi Terbarukan Masa Depan. [Online]. Available: http/www.esdm.go.id/berita/artikel/56-artikel/4034-solar-cellsumber-energiterbarukan-masa-depan-.html
M. ratzel. "Dye-sensitized solar cell", Journal of Photochemistry and Photobiology C, vol. 4, p. 145, 2003.
W. Zhang, "Fabrication of dye sensitized solar cells with enhanced energy conversion efficiency", Thesis of Master Science, National University of Singapore, 2011.
S. Hore, C. Vetter, R. Kern, H. Smit, A. Hinsch, "Influence of scattering layers on efficiency of dye-sensitized solar cells. Solar Energy Material and Solar Cells, vol. 90, pp. 1176-1188, 2006.
C. W. Hashita, F. Huang, Y. B. Cheng, "Fabrication of flexible dye sensitized solar cells on plastic substrates", Journal Nano Energy, vol 2, pp. 174-189, 2012.
L. Muliani, Y. Taryana, J. Hidayat, "Karakterisasi lapisan platina sputtering untuk aplikasi elektroda pembanding pada dye-sensitized solar cell", Jurnal Elektronika dan Telekomunikasi, vol. 10, hal. 126-130, 2010.
H. Han, L. Zan, J. Zhong, L. Zhang, X. Zhao, "The preparation of high-surface-area nanocrystalline TiO2 films using easysegregation particles in solution", Material Science and Engineering B, vol. 110, pp. 227-232, 2004.
M. Abdullah, Pengantar Nanosains, Bandung, Penerbit ITB, 2009.
L. Retnaningsih, L. Muliani, . Wiranto, "Characterization of dye sensitized solar cell (DSSC) which used TiO2 scattering layer", Proceedings of The 7th National Radar Seminar and The 2ndInternational Conference on Radar, Antenna, Microwave, Electronics and Telecommunications (ICRAMET), 2013, pp. 80-
Article Metrics
Metrics powered by PLOS ALM
Refbacks
There are currently no refbacks.
Copyright (c) 2016 National Research and Innovation Agency
This work is licensed under a
Creative Commons Attribution-NonCommercial-ShareAlike 4.0 International License
.