Optimization of Low Site Density Area for 4G Network in Urban City
How to cite
(IEEE): H. Yuliana, S. Basuki, and S. U. Prini, "Optimization of Low Site Density Area for 4G Network in Urban City,"
Jurnal Elektronika dan Telekomunikasi
, vol. 21, no. 2, pp. 98-103, Dec. 2021. doi:
10.14203/jet.v21.98-103
Abstract
The development of telecommunications is currently growing rapidly, especially in urban areas. To obtain optimal data services for users, the performances of 4G network services must continue to be optimized. It is known that many users are scattered in urban areas, but sometimes it is not balanced with an even distribution of the site in this area. This condition occurs because the distribution of the site is not evenly optimal distributed, either due to licensing constraints, limited land access for site development, or in terms of plans that have not been made. Balanced with the requirement of a 4G network, which is required, this "empty space" condition or low site density condition must find a solution or optimize it. Many optimization methods can optimize the area with low site density possibility. This study will optimize the area by adding a new site proposal based on coverage planning. We need to analyze Reference Signal Received Power (RSRP) coverage signal distribution using Atoll Planning Software. After optimization, the RSRP level below or equal -80 dBm increased from 75.195% to 94.08%. Furthermore, the percentage calculation for inadequate coverage (below -80 dBm) decreased from 24.816% to 5.931%. This RSRP signal level also shows that the condition after optimization with a new site can improve the signal level condition from areas with low site density possibility.

http://dx.doi.org/10.14203/jet.v21.98-103
Keywords
low site density; optimization; coverage; new site; RSRP
Full Text: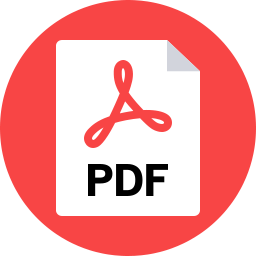 PDF
References
H. Yuliana and S. Basuki, "Optimasi Jaringan Seluler XL LTE Di Area Kampus Unjani Cimahi," LPPM Unjani, Cimahi, 2019.
H. Yuliana, S. Basuki and H. R. Iskandar, "Peningkatan Kualitas Sinyal Pada Jaringan 4G LTE Dengan Menggunakan Metode Antenna Physical Tuning," in Seminar Nasional Sains Dan Teknologi, Jakarta, 2019.
M. Sousa, A. Martins and P. Vieira, "Self-diagnosing low coverage and high interference in 3G/4G radio access networks based on automatic RF measurement extraction," in Proceedings of the 13th International Joint Conference on e-Business and Telecommunications, Lisbon, 2016.
H. Yuliana and R. R. Meilani, "Perencanaan Newsite Untuk Jaringan 4G Dengan Metode Coverage Area Planning Di Area Manonjaya Tasikmalaya,", Undergraduate Thesis, Universitas Jenderal Achmad Yani, Cimahi, Indonesia, 2020.
L. Wardhana, B. F. Aginsa, A. Dewantoro, I. Harto, G. Mahardika and A. Hikmaturokhman, "4G Handbook Edisi Bahasa Indonesia", Jakarta Selatan, Indonesia: www.nulisbuku.com, 2015.[Online]. Availabe: http://www.nulisbuku.com.
J. Yu, B. Zhang, W. Chen and J. Zhang, "4G TD-LTE radio coverage model optimization design under complex inland river environment," in 2015 International Conference on Transportation Information and Safety (ICTIS), Wuhan, 2015.
J. Chen, "Network Analysis Based on 2/4G Common Coverage Research in Rural Area," in 2018 IEEE International Conference on Internet of Things (iThings) and IEEE Green Computing and Communications (GreenCom) and IEEE Cyber, Physical and Social Computing (CPSCom) and IEEE Smart Data (SmartData), Halifax, 2018.
S. Shetty, S. Lacković and S. Z. Pilinsky, "4G coverage analysis of Croatian main roads," in 2017 International Symposium ELMAR, Zadar, 2017. Crossref
C. Yanyun, H. Alexis, X. Hui and Y. Xingxiu, "Coverage and Capacity Optimization for 4G LTE Networks Using Differential Evolution," in 2018 5th IEEE International Conference on Cloud Computing and Intelligence Systems (CCIS), Nanjing, 2018. Crossref
M. Ayad, S. Medjedoub, B. Mourad, K. Saoudi and A. Arabi, "Evaluation of 4G / LTE mobile network performances based on experimental data," in 2020 2nd International Workshop on Human-Centric Smart Environments for Health and Well-being (IHSH), Boumerdes, 2021.
Article Metrics
Metrics powered by PLOS ALM
Refbacks
There are currently no refbacks.
Copyright (c) 2021 National Research and Innovation Agency
This work is licensed under a
Creative Commons Attribution-NonCommercial-ShareAlike 4.0 International License
.