Performance Evaluation of DSRC-Zigbee Heterogeneous Network for Intelligent Transportation System
How to cite
(IEEE): R. E. Hariyadi, E. Endroyono, and A. Affandi, "Performance Evaluation of DSRC-Zigbee Heterogeneous Network for Intelligent Transportation System,"
Jurnal Elektronika dan Telekomunikasi
, vol. 21, no. 1, pp. 64-69, Aug. 2021. doi:
10.14203/jet.v21.64-69
Abstract
Transportation is one of the primary needs of human beings that cannot be avoided, with the increasing vehicle can lead to a congested road situation which can lead to less safe road safety. An Intelligent Transportation System (ITS) can be used to increase road safety. This system uses a Dedicated Short-Range Communication (DSRC) protocol for network access due to its low latency transmission time. Unfortunately, there is research shows that DSRC has a performance issue in a dense area or increased network load. This problem is mostly solved with a heterogeneous network DSRC-LTE but utilizes mobile phone networks that dynamically change can lead to inconsistent and unpredictable network performance. There is some research about ZigBee for ITS shows that it is decent enough for non-critical applications.  Thus, the authors try to utilize Zigbee to create the DSRC-Zigbee heterogeneous network so that the network is independent for the ITS application. The proposed heterogeneous network is a fixed model due to its simple architecture. OMNeT++ and Simulation of Urban Mobility (SUMO) are used to evaluate the performance of the network in an urban area with various scenarios. The simulation result shows that the proposed heterogeneous network is capable to improve the messages dissemination rate by 15.78% and 1.22% in a certain scenario compared to the homogeneous network DSRC only.

http://dx.doi.org/10.14203/jet.v21.64-69
Keywords
Zigbee; DSRC; Heterogeneous Network; Simulation; OMNeT++; SUMO
Full Text: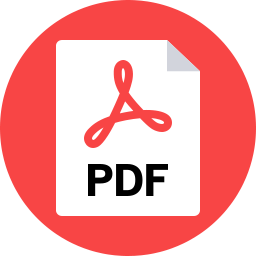 PDF
References
K. Abboud, H. A. Omar and W. Zhuang, "Interworking of DSRC and cellular network technologies for V2X communications: a survey," IEEE Trans. Veh. Technol., vol. 65, no. 12, pp. 9457-9470, 2016. Crossref
D. K. K. Vaishali D. Khairnar, "Performance of vehicle-to-vehicle communication using IEEE 802.11p in vehicular ad-hoc network environtment," International Journal of Network Security & Its Application, vol. 5, no. 2, pp. 143-170, 2013. Crossref
X. Shen, J. Li, J. Chen and S. He, "Heterogeneous LTE/DSRC approach to support real-time vehicular communications," in 10th International Conference on Advanced Infocomm Technology (ICAIT), Stockholm, 2018. Crossref
P. Chyne, D. Kandar and B. S. Paul, "LTE-IEEE 802.11p HetNets interoperability for efficient vehicular communication," in 2017 IEEE International Conference on Power, Control, Signals and Instrumentation Engineering (ICPCSI), Chennai, 2017. Crossref
L. Tytgat, O. Yaron, S. Pollin, I. Moerman and P. Demeester, "Avoiding collisions between IEEE 802.11 and IEEE 802.15.4 through coexistence aware clear channel assessment," EURASIP Journal on Wireless Communications and Networking, Vol. 1 22012-137, pp. 1-15, 2012. Crossref
European Telecommunications Standards Institute, "Intelligent Transport Systems (ITS); Part 1: Road Hazard Signalling (RHS) application requirements specification," European Telecommunications Standards Institute, ETSI TS 101 539-1, 2013.
V. Iordache, M. Minea and R. A. Gheorghiu, "Considerations for using ZigBee technology in vehicular non-critical applications," in 2017 Federated Conference on Computer Science and Information Systems (FedCSIS, Prague, 2017. Crossref
V. Iordache, R. A. Gheorghiu, M. Minea and A. C. Cormos, "Field testing of Bluetooth and ZigBee technologies for vehicle-to-infrastructure applications," in 2017 13th International Conference on Advanced Technologies, Systems and Services in Telecommunications (TELSIKS), Nis, 2017. Crossref
European Telecommunications Standards Institute, "Intelligent Transport Systems (ITS); Vehicular Communications; Basic Set of Applications; Part 2: Specification of Cooperative Awareness Basic Service," European Telecommunications Standards Institute, ETSI TS 102 637-2 V1.2, 2011.
V. Imandita and Muzayanah, "Analisis kebisingan dan volume kendaraan di jalan Ketintang kota Surabaya," Swara Bhumi, vol. 5, no. 61, pp. 193-199, 2018.
S. R. Saunders and A. Aragón-Zavala, Antennas and Propagation for Wireless Communication Systems, 2nd Ed., Chichester: John Wiley & Sons, 2007.
S. Medawar, P. Händel and P. Zetterberg, "Ricean K-factor estimation and investigation of urban wireless measurements," in 2012 IEEE International Conference on Wireless Information Technology and Systems (ICWITS), Maui, 2012. Crossref
S. Zhu, T. S. Ghazaany, S. M. R. Jones, R. A. Abd-Alhameed, J. M. Noras, T. Van Buren, J. Wilson, T. Sugett and S. Marker, "Probability Distribution of Rician K-Factor in Urban, Suburban and Rural Areas Using Real-World Captured Data," IEEE Trans. Antennas and Propag., vol. 162, no. 7, pp. 3835-3839, 2014. Crossref
P. Eamsomboon, P. Keeratiwintakorn and C. Mitrpant, "The performance of Wi-Fi and Zigbee networks for inter-vehicle communication in Bangkok metropolitan area," in 2008 8th International Conference on ITS Telecommunications, Phuket, 2008. Crossref
Article Metrics
Metrics powered by PLOS ALM
Refbacks
There are currently no refbacks.
Copyright (c) 2021 Jurnal Elektronika dan Telekomunikasi
This work is licensed under a
Creative Commons Attribution-NonCommercial-ShareAlike 4.0 International License
.