Design of Rectangular Optical Waveguide on LiTaO3 Crystal Using Thermal Annealled Proton Exchange Methods
How to cite
(IEEE): Y. N. Wijayanto, D. Mahmudin, and P. Daud, "Design of Rectangular Optical Waveguide on LiTaO3 Crystal Using Thermal Annealled Proton Exchange Methods,"
Jurnal Elektronika dan Telekomunikasi
, vol. 14, no. 1, pp. 20-23, Jun. 2016. doi:
10.14203/jet.v14.20-23
Abstract
Optical waveguides are the key component for distributing optical signals with very low propagation loss in optical communication. Several type optical waveguides are established currently such as silica optical fiber. In the planar structure, planar optical waveguides are suitable for implementing to integrated optic applications. In here, rectangular optical waveguides on a planar structure with a LiTaO3 crystal as the substrate are described. The optical waveguides were designed for single mode operation at infrared optical wavelength. The Marcatili method is used for designing by separated the rectangular optical waveguides into two slab optical waveguides. Design rules for the rectangular optical waveguides are discussed in this paper

http://dx.doi.org/10.14203/jet.v14.20-23
Keywords
Optical waveguide; LiTaO3 crystal; proton exchange methods; Marcatili methods; optical communication
Full Text: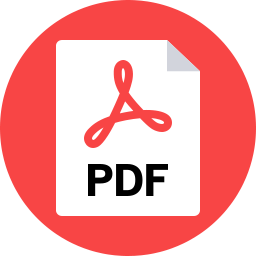 PDF
References
E. Forestieri, Optical Communication Theory and Technique, Springer Science + Business Media Inc., 2005
Govind P. Agrawal, Fiber-Optic Communications Systems, Third Edition, John Wiley & Sons, Inc, 2002.
R. G. Hunsperger, Integrated Optics: Theory and Technology, New York: Springer, 2009.
L. W. Stulz, "Titanium In-Diffused LiNbO3 Optical Waveguide Fabrication," Applied Optics, vol. 18, no. 12, pp. 2041-2044, 1979.
C-L. Chen, "Foundation for Guide Wave Optic," John Wiley & Sons, Inc., Hoboken, New Jersey, 1997.
D. P. Chrissoulidis and E. E. Kriezis, "Field distribution in slab waveguide with non-uniform deterministic index profile by using fredholm'sperturbation method,"Archive for electrotechnic 64,1pp. 37-141, 1981.
D. E. Zelmon and D. L. Small, and D. Jundt, "Infrared corrected Sellmeier coefficient forcongruently grown LiNbO3 & 5 mol % MgO-doped LiNbO3," J. Opt. Soc. Am. B., Vol.14 no.12/December 1997.
R. Fitzpatrick, Maxwell's Equation and the Principles of Electromagnetism, Hingham: Infinity Science Press, 2008.
S. Iezekiel, Microwave Photonic : Device and Applications, Chichester: John Wiley & Sons, Ltd., 2009.
Article Metrics
Metrics powered by PLOS ALM
Refbacks
There are currently no refbacks.
Copyright (c) 2016 National Research and Innovation Agency
This work is licensed under a
Creative Commons Attribution-NonCommercial-ShareAlike 4.0 International License
.