Radar Penembus Dinding UWB-FMCW 500-3000 MHz
How to cite
(IEEE): R. I. Wijaya, P. Adhi, A. Y. Hercuadi, D. Muliawandana, and R. Sariningrum, "Radar Penembus Dinding UWB-FMCW 500-3000 MHz,"
Jurnal Elektronika dan Telekomunikasi
, vol. 14, no. 1, pp. 1-7, Jun. 2016. doi:
10.14203/jet.v14.1-7
Abstract
Radar penembus dinding memiliki potensi untuk dapat digunakan dalam penanganan pasca bencana dan gangguan keamanan.Tulisan ini membahas hasil perancangan dan pembuatan sistem Radar Penembus Dinding Ultra Wide Band Frequency Modulated Continous Wave (UWB-FMCW) yang digunakan untuk mendeteksi keberadaan suatu objek di balik dinding. Dalam penelitian ini dikembangkan pembangkit chirp UWB menggunakan kombinasi DDS dan VCO sebagai komponen utama pembangkit gelombang FMCW untuk mendapatkan linearitas yang tinggi, merealisasikan tranceiver dalam arsitektur homodyne, mengembangkan modul akuisisi, serta merealisasikan perangkat lunak untuk melakukan pengolahan sinyal dan menampilkannya dalam bentuk citra secara real time menggunakan MS Visual C++. Sistem radar penembus dinding didesain untuk memiliki resolusi 6 cm dan jarak tidak ambigu 30 m, pada rentang pita frekuensi kerja 500 - 3000 MHz. Dari hasil pengujian dalam skala laboratorium radar ini mampu melakukan identifikasi objek dibalik dinding yang terbuat dari kayu setebal 3 cm pada jarak 4 m dan menampilkannya dalam bentuk citra A-Scan dan B-Scan secara real time.

http://dx.doi.org/10.14203/jet.v14.1-7
Keywords
radar; penembus dinding; pembangkit chirp UWB; akuisisi data berkecepatan tinggi; deteksi objek; FMCW
Full Text: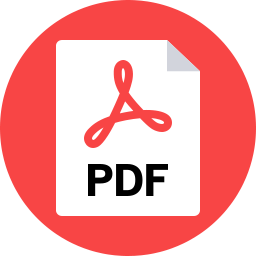 PDF
References
M. Aftanas, "Through Wall Imaging with UWB Radar System", Disertasi, Technical University of Kosice, August, 2009.
A. Nezirovic, "Trapped-Victim Detection in Post-Disaster Scenarios using Ultra-Wideband Radar", Disertasi, International Recearch Center for Telecommunications and Radar, Delft University of Technology, 2010.
S. E. Hamran, T. Berger, L. Hanssen, and M. J. Oyan, "Gated UWB FMCW/SF radar for ground penetration and through the wall applications", Sensors and Electronics Panel (SET) Specialists´ Meeting, MP-SET-120-01, NATO Research and Technology Organisation, Toulouse, France, 27-28 October 2008.
FCC, "Revision of part 15 of the commission's rules regarding ultrawideband transmission systems", First report and order, ET Docket 98-153, FCC 02-48, Feb. 2002, pp. 1–118.
E. Staderini. (2001) Everything you always wanted to know about UWB radar: A practical introduction to the Ultra Wideband Technology. [Online] Available: http://www.uniroma2.it/fismed/faculty/Stadero/papers/osee.pdf.
N. Maaref, P. Millot, C. Pichot, and O. Picon, "A study of UWB FMCW radar for the detection of human beings in motion inside a building", IEEE Transactions on Geoscience and Remote Sensing, in press.
X. Zhuge, T. G. Savelyev, A. G. Yarovoy, "Assessment of electromagnetic requirements for UWB through-wall radar",. ICEAA 2007, in proc. International Conference on Electromagnetics in Advanced Applications, 2007, 17-21 Sept. 2007, pp.923-926.
A. Wojtkiewicz, J. Misiurewicz, M. Nałecz, K. Jedrzejewski, and K. Kulpa, "Two-dimensional signal processing in FMCW radars", in Proc. XX KKTOiUE, Kołobrzeg, Poland, 1997, pp. 475–480.
R. H. Khan and D. K. Mitchell, "Waveform analysis for highfrequency
FMICW radar", Radar and Signal Processing, IEE Proceedings F , vol.138, no.5, Oct 1991, pp.411-419.
A. Y. Hercuadi, "Pengembangan Perangkat Dielectric Resonance Oscilator", Laporan Akhir Program Insentif Peneliti dan Perekayasa LIPI Tahun 2011, 2011.
P. Adhi, "Pembangkitan chirp untuk radar FM CW menggunakan DDS", Prosiding Seminar Radar Nasional III, 2009, hal. 143-146.
Article Metrics
Metrics powered by PLOS ALM
Refbacks
There are currently no refbacks.
Copyright (c) 2016 National Research and Innovation Agency
This work is licensed under a
Creative Commons Attribution-NonCommercial-ShareAlike 4.0 International License
.