Vol. 06 No. 2
Abstract
Table of Content:
Karakterisasi Komposisi Kimia Magnet NdFeB dengan Energi Disfersi Spectroscopy (EDS) [46 - 51] ↠ Novrita Idayanti, Dedi
Karakterisasi Proses Teksturing Anisotropis pada Silikon Kristal Tunggal dalam Membentuk Struktur Piramida pada Sel Surya [52 - 57] ↠ Lilis Retnaningsih, Lia Muliani, Gandi Sugandi
Pengaruh Proses Pembakaran terhadap Nilai Refleksi Lapisan TiO2 pada Sel Surya [58 - 63] ↠ Lia Muliani, Gandi Sugandi, Totok M.S. Soegandi, Lilis Retnaningsih
Pemantauan Teknologi Komunikasi Point to Point untuk Telepon Pedesaan; Project Area: Kabupaten Belu Nusa Tenggara Timur [64 - 69] ↠ Nasrullah Armi, Arief Suryadi, Ros Sariningrum, Teguh Praludi
Antena Dipole GPR Adaptif terhadap Dua JEnis Pulsa [70 - 77] ↠ Yuyu Wahyu, Folin Oktafiani, A.A. Lestari, A.S. Ahmad, A.G. Sarovoy, L.P. Ligthart
Rangkaian Bioamplifier untuk Mendeeksi Sifat Elektris Otot [78 - 85] ↠ Yusuf Nur Wijayanto, Dwi Astuti
Full Text: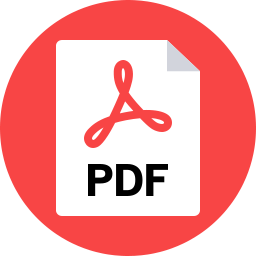 PDF
Article Metrics
Metrics powered by PLOS ALM
Refbacks
There are currently no refbacks.
Copyright (c) 2020 Jurnal Elektronika dan Telekomunikasi
This work is licensed under a
Creative Commons Attribution-NonCommercial-ShareAlike 4.0 International License
.