Vol. 09 No. 3
Abstract
Table of Content: 
Modul Surya untuk Mengatasi Krisis Energi   [82 - 89]  ↠ Ika Ismet, Shobih, Erlyta Septa Rosa
Bidirectional metal-based 1X2 POF Coupler with Hollow Taper Waveguide  [90 - 94]  ↠ Abang Annuar Ehsan, Sahbudin Shaari, Mohd Kamil Abd. Rahman
Efektivitas Transformator Delta Zigzag (Dz) Sekunder Lilitan Ditransposisi Membatasi Harmonisa  [95 - 103]  ↠ Chairul Gagarin lrianto, Rudy Setiabudy
Evaluasi Kinerja Forward Error Correction pada Mobile WiMAX/IEEE 802.16e  [104 - 109]  ↠ Muhammad Daud Nurdin, Andriyan Bayu S., Hendrawan, Sugihartono, Deni Hamdanz
Image Processing Pemisahan Object dari Background pada Identifikasi Tingkat Kematangan Buah Pisang Mas  [110 - 117]  ↠ Dayat Kurniawan, Ros Sariningrum
Pemanfaatan Sifat Kabel Semi Kaku untuk Pengoreksi Fasa pada Saluran Transmisi Terdistribusi Antena Radar Tersusun  [118 - 123]  ↠ Syamsu Ismail, Deni Permana K.
Penentuan State of Charge Batere Menggunakan Jaringan Syaraf Tiruan  [124 - 130]  ↠ Yefriad, Rismawan Perdana Putra Barus, Nadia Alfitr
Rancang Bangun Instrumen Elektronik sebagai Sistem Pengamanan Gedung dari Kebakaran Berbasis Handphone  [131 - 136]  ↠ Ali Nurdin
Simulasi Rancang Bangun High Gain Power Amplifier (PA)  [137 - 140]  ↠ Pamungkas Daud, Mashury, Dadin Mahmudin, Yudi Yuliyus
Teknologi Lapisan Tipis pada Substrat Alumina (Al203) dan Aplikasinya Untuk Rangkaian Gelombang Mikro  [141 - 147]  ↠ Lia Muliani, Gandi Sugandi, Jojo Hidayat
Full Text: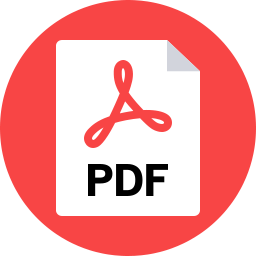 PDF
Article Metrics
Metrics powered by PLOS ALM
Refbacks
There are currently no refbacks.
Copyright (c) 2020 Jurnal Elektronika dan Telekomunikasi
This work is licensed under a
Creative Commons Attribution-NonCommercial-ShareAlike 4.0 International License
.