Pengembangan Antena Mikrostrip Susun untuk Radar Pengawas Pantai
How to cite
(IEEE): F. Y. Zulkiflia, Y. Wahyu, B. -, and E. T. Raharjo, "Pengembangan Antena Mikrostrip Susun untuk Radar Pengawas Pantai,"
Jurnal Elektronika dan Telekomunikasi
, vol. 13, no. 2, pp. 55-59, Jun. 2016. doi:
10.14203/jet.v13.55-59
Abstract
Makalah ini membahas pengembangan antena mikrostrip yang disusun secara linier sebanyak empat elemen untuk aplikasi radar pengawas pantai. Teknik pencatuan yang digunakan untuk mencatu antena susun ini adalah proximity coupled. Desain antena menggunakan software CST microwave studio dan dirancang untuk bekerja di frekuensi 9,4 GHz. Hasil simulasi memperlihatkan impedance bandwidth antena pada return loss ≤ -9,54 dB adalah 760 MHz dari  9,34-10,1 GHz dan dari  hasil ukur  adalah 860 MHz dari frekuensi  9,35-10,21 GHz. Di samping itu, hasil simulasi menunjukkan half power beamwidth (HPBW) pada phi=0 sebesar 23,7o dengan sidelobe level (SLL) sebesar -12,03 dB, sementara pada phi=90 diperoleh  HPBW sebesar 77,2o dengan SLL tertekan sampai -19,78 dB. Sebagai tambahan, gain dari antena diperoleh sebesar 11,33 dB.  Adapun  hasil pengukuran menunjukkan hasil HPBW pada phi=0 sebesar 20o dengan SLL  sebesar -18,9 dB dan pada phi=90 diperoleh HPBW sebesar 65o dengan SLL -15,51 dB.

http://dx.doi.org/10.14203/jet.v13.55-59
Keywords
antena susun; antena mikrostrip; radar pengawas pantai; proximity couple
Full Text: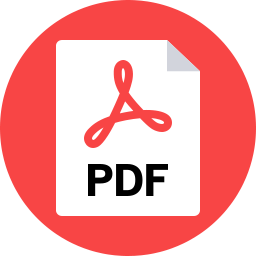 PDF
References
A. A. Lestari, P. Hakkaart, J.H. Zijderveld, F. V. D. Zwan, M. Hajian, and L. P. Ligthart, "INDRA: the Indonesian maritime radar" in Proceedings of the 5th European Radar Conference, 2008.
Mashury, "Building a radar from the scratch: ISRA LIPI radar experience", in Proceeding International Conference on Telecommunications (ICTel), Bandung, 2009.
Y. Wahyu, Y. P. Saputera, and I. D. P. Hermida, "Array planar antenna using thick film on alumina substrate for X-band radar", in Proc. Of International Conference on Radar, Antenna, Microwave, Electronics and Telecommunications (ICRAMET), Surabaya, 2013.
F. Y. Zulkifli, U. Ulya, E. T. Rahardjo, dan Y. Wahyu, "Pengembangan antena waveguide 8 slot untuk aplikasi radar pengawas pantai", Jurnal Elektronika dan Telekomunikasi, PPET-LIPI, vol.12, no.1, Januari-Juni 2012.
B. Edge, RADAR Principles, Technology, Applications, Prentice Hall, Inc., 1993.
R. Garg, P. Bhartia, I. Bahl, and A. Ittipiboon, Microstrip Design Handbook, Norwood, MA: Artech House Inc., 2001.
Article Metrics
Metrics powered by PLOS ALM
Refbacks
There are currently no refbacks.
Copyright (c) 2016 National Research and Innovation Agency
This work is licensed under a
Creative Commons Attribution-NonCommercial-ShareAlike 4.0 International License
.