Desain dan Implementasi Duplekser dengan Metoda Pseudo-Interdigital untuk Uplink dan Downlink LTE
How to cite
(IEEE): E. Sulaeman, Y. Sulaeman, and A. Y. Hercuadi, "Desain dan Implementasi Duplekser dengan Metoda Pseudo-Interdigital untuk Uplink dan Downlink LTE,"
Jurnal Elektronika dan Telekomunikasi
, vol. 13, no. 2, pp. 73-80, Jun. 2016. doi:
10.14203/jet.v13.73-80
Abstract
Duplekser merupakan perangkat yang dapat mengisolasi receiver dari transmitter saat keduanya saling berbagi antena yang sama, digunakan agar komunikasi bisa berjalan secara full duplex. Ada dua metode transmisi duplex yaitu frequency division duplex (FDD) dan time division duplex (TDD). FDD merupakan teknik duplex yang menggunakan dua frekuensi yang berbeda untuk melakukan komunikasi dalam dua arah, sedangkan TDD menggunakan frekuensi tunggal dan frekuensi tersebut digunakan oleh semua kanal untuk melakukan pengiriman dan penerimaan data.
Gabungan dua bandpass filter dengan metoda pseudo-interdigital untuk aplikasi LTE (long term evolution). Metode ini lebih unggul dibandingkan duplekser dengan metoda hybrid. Duplekser bekerja pada FDD LTE band ke-7 yaitu frekuensi uplink 2500-2570 MHz dan downlink 2620-2690 MHz. Dari hasil pengukuran diperoleh sebagai berikut: nilai frekuensi center pada uplink 2639 MHz dan pada downlink 2659 MHz, insertion loss pada uplink 1,561 dB dan downlink 1,74 dB, bandwidth ±70 MHz, isolasi 23,03 dB, serta nilai return loss 23,5 dB pada uplink dan downlink 23,45 dB.

http://dx.doi.org/10.14203/jet.v13.73-80
Keywords
duplekser; FDD (frequency division duplex); uplink; downlink; LTE (long term evolution); pseudo-interdigital
Full Text: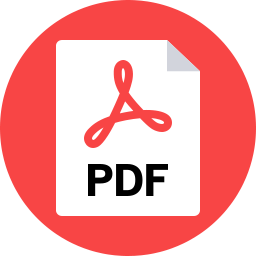 PDF
References
(2013). Difference Between FDD LTE (FD-LTE) and TDD LTE (TD-LTE) Networks [Online]. Available: http://www.differencebetween.com/difference-between-fdd-lte-fd-lte-and-vs-tdd-lte-td-lte-networks/
(2013). LTE Frequency Bands & Spectrum Allocations [Online]. Available: http://www.radio-electronics.com
Y. A. Paramita, "Perancangan dan Realisasi Duplekser untuk BTS DCS 1800", Tesis, IT. Telkom, Bandung, Indonesia, 2009.
I. Wijayanti, "Realisasi Duplexer pada Band Frekuensi 1920 MHz – 2170 MHz dengan Metoda Tandem Hybrid Coupler dan Bandstop Filter", Tesis, IT. Telkom, Bandung, Indonesia, 2010.
E. L. C. Ng, "Microwave Transceiver Circuit Building Blocks", Master Thesis, EECS Department, University of California, Berkeley, 2003.
S. D. Kannangara, "Adaptive Duplexer For Software Radio", PhD Thesis, Centre for Telecommunications and Micro-Electronics, Faculty of Health, Engineering and Science, Victoria University, Melbourne, Australia, Nov. 2006.
E. Sulaeman, "Resonator Gelombang Mikro", Program Studi Teknik Telekomunikasi, Politeknik Negeri Bandung, Indonesia, Laporan Teknik, 2010.
D. Zayniyev, D. Budimir, D. G, Zouganelis, "Microstrip filters and duplexers for WIMAX applications", Antenas and Propagation International Symposium, 2007 IEEE, June 2007, pp. 1078-1085,.
E. Sulaeman, "Filter Gelombang Mikro", Tesis, Program Studi Teknik Telekomunikasi, Politeknik Negeri Bandung, Bandung, Indonesia,2010
Article Metrics
Metrics powered by PLOS ALM
Refbacks
There are currently no refbacks.
Copyright (c) 2016 National Research and Innovation Agency
This work is licensed under a
Creative Commons Attribution-NonCommercial-ShareAlike 4.0 International License
.