Antena Spiral-dipole untuk Ground Penetrating Radar (GPR)
How to cite
(IEEE): Y. Wahyu, H. S. S, A. Y. H, and H. Wijanto, "Antena Spiral-dipole untuk Ground Penetrating Radar (GPR),"
Jurnal Elektronika dan Telekomunikasi
, vol. 13, no. 2, pp. 39-46, Jun. 2016. doi:
10.14203/jet.v13.39-46
Abstract
GPR (Ground Penetrating Radar) merupakan divais yang berguna untuk proses pendeteksian objek yang terkubur di bawah permukaan tanah hingga kedalaman tertentu, tanpa perlu dilakukan penggalian tanah. Pada penelitian ini dilakukan perancangan, simulasi dan realisasi antena spiral-dipole dengan pembebanan resistif untuk aplikasi impulse GPR. Pembebanan resistif bertujuan untuk menekan late-time ringing dan memperbesar bandwidth walaupun akan mengurangi efisiensi amplitudo pulsa utama. Late-time ringing merupakan osilasi yang mengikuti pulsa yang dikirimkan. Osilasi ini dapat mengaburkan sinyal yang dipantulkan oleh objek sehingga menyulitkan untuk dilakukan proses deteksi. Dengan melakukan perubahan nilai konstanta k pada rumusan spiral Archimedes, maka didapatkan bentuk spiral dengan kerapatan yang berbeda-beda. Dalam tulisan ini, nilai konstanta k yang digunakan antara lain 0,5; 1; dan 1,5. Parameter yang dibahas dalam simulasi ini adalah amplitudo peak to peak pulsa utama maupun ringing yang dihasilkan dari masing-masing antena dengan nilai konstanta k yang digunakan. Analisis elektromagnetik dalam domain waktu digunakan metode FDTD (finite-difference time-domain) dengan software FDTD3D untuk menghitung gelombang yang ditransmisikan antena dalam domain waktu. Selanjutnya dilakukan realisasi dan pengukuran antena tersebut.

http://dx.doi.org/10.14203/jet.v13.39-46
Keywords
antena GPR; impulse GPR; ultra wideband; antena spiral-dipole
Full Text: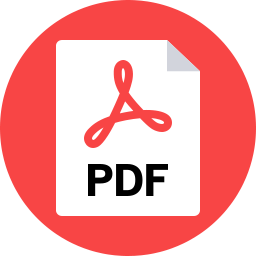 PDF
References
B. Allen, M. Dohler, E. Okon, W. Malik, A. Brown, and D. Edwards, Ultra Wideband Antena and Propagation for Communication, Radar and Imaging, West Sussuex, England: John willey and Sons, 2007.
H. M. Jol, Ground Penetrating Radar Theory and Aplications, Amsterdam, The Netherlands: Elseveir Science & Technology, 2009.
J. G. Maloney and G. S.Smith, "A study of transient radiation from the Wu-King resistif monopole-FDTD analisys and experimental measurement", IEEE Trans. Antennas Propagat., vol. 41, no .5, pp. 668-679, May 1993.
D. J. Daniels, Ground-Penetrating Radar, The Institution of Electrical Engineers, London, United Kingdom, 2004
A. A. Lestari, "Antennas for Improved Ground Penetratimg Radar: Modeling, Tools, Analisys and Design", Ph.D. Dissertation, Delft University of Technology, The Netherlands, 2003.
Article Metrics
Metrics powered by PLOS ALM
Refbacks
There are currently no refbacks.
Copyright (c) 2016 National Research and Innovation Agency
This work is licensed under a
Creative Commons Attribution-NonCommercial-ShareAlike 4.0 International License
.