Antena Bikonikal Tabung untuk Aplikasi Radar Electronic Support Measures Dengan Pola Radiasi Omni-directional pada Frekuensi 2-18 GHz
How to cite
(IEEE): Y. P. Saputera, F. Oktaviani, and Y. Wahyu, "Antena Bikonikal Tabung untuk Aplikasi Radar Electronic Support Measures Dengan Pola Radiasi Omni-directional pada Frekuensi 2-18 GHz,"
Jurnal Elektronika dan Telekomunikasi
, vol. 13, no. 1, pp. 23-27, Jun. 2016. doi:
10.14203/jet.v13.23-27
Abstract
Pada tulisan ini, dibahas hasil penelitian mengenai perancangan antena bikonikal tabung yang memiliki pola radiasi omni-directional yang akan digunakan pada radar Elektronic Support Measures (ESM). Antena bikonikal memiliki karakteristik bandwidth yang sangat lebar (ultra wide band) cocok digunakan pada aplikasi ESM dengan frekuensi 2–18 GHz. Bentuk pola radiasi omni-directional yang dirancang bertujuan agar pada saat ESM melakukan deteksi frekuensi radar (S-, C-, X-, dan Ku-band) dari pancaran radar yang berada di sekitarnya dapat melakukan deteksi ke segala arah. Karena kegunaan ESM sebagai detektor radar dengan sifat sebagai penerima (receiver) dibutuhkan VSWR di bawah 2,5 dengan nilai return loss di bawah -7,436. Antena bikonikal yang dirancang menggunakan dua plat tembaga yang dibentuk kerucut dengan penambahan tabung dengan pemasangan yang saling berhadapan, yang dipasang pada inner connector dan ground. Antena bikonikal dipasang mengunakan balun ¼ λ, agar matching impedansi antara antena dengan konektor 50 Ω. Plat tembaga yang digunakan dengan tebal 0,8 mm.

http://dx.doi.org/10.14203/jet.v13.23-27
Keywords
bikonikal; tabung; antena; omni-directional; ultra wide band
Full Text: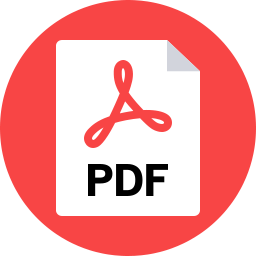 PDF
References
M. Wahab, Y. Wahyu, D. Ruhiyat, dan D. Permana, "Perbaikan, pembuatan RF head dan pembuatan electronic support measure (ESM)", PPET LIPI, Bandung, 2012.
M. Wahab, D. Rudiyat, A. B. Santiko, dan N. D. Susanti, "Research and development on rf head and baseband pocessing of electronik support measure (ESM)", in Proc. ICRAMET, Surabaya, 2013, pp. 90 – 94.
Y. P. Saputera, Y. Wahyu, dan M. Wahab, "Spiral antena for electronic support measures (ESM) application 2-18 GHz", ICRAMET, Surabaya, 2013, in Proc. ICRAMET, Surabaya, 2013, pp. 35 – 39.
(2013) Antena biconical. [Online].Available: http://www.ainfoinc.com/en/pro_pdf/new_products/antena/Bi-Conical%20Antena/tr_SZ-20300.pdf
(2013) Biconical antenna : ETS Lindgren. [Online]. Available: http://www.ets-lindgren.com/manuals/3104C.pdf
R. Kudpik, K. Meksamoot, N. Siripon, and S. Kosulvit, Design of a Compact Biconical Antenna for UWB Applications, ISPACS, 2011.
D. Ghosh, T. K. Sarkar, and E. L. Mokole "design of a wide-angle biconical antena for wideband communications", Progress In Electromagnetics Research B, vol. 16, pp 229–245, 2009.
C. H. Papas and R. W. P. King, "Input impedance of wide angle conical antenas fed by a
Article Metrics
Metrics powered by PLOS ALM
Refbacks
There are currently no refbacks.
Copyright (c) 2016 National Research and Innovation Agency
This work is licensed under a
Creative Commons Attribution-NonCommercial-ShareAlike 4.0 International License
.