Design of Asymmetric Parallel-Cascaded Micro-Ring Resonator Using Transfer Matrix and Signal Flow-Graph Methods
How to cite
(IEEE): D. Mahmudin, P. Daud, and Y. N. Wijayanto, "Design of Asymmetric Parallel-Cascaded Micro-Ring Resonator Using Transfer Matrix and Signal Flow-Graph Methods,"
Jurnal Elektronika dan Telekomunikasi
, vol. 13, no. 1, pp. 28-32, Jun. 2016. doi:
10.14203/jet.v13.28-32
Abstract
Asymmetric parallel-cascaded micro-ring resonator (APCMR) is proposed. The proposed device is composed of two or more micro-ring-resonators with different diameter. The proposed device is designed using transfer matrix combined with signal flow graph methods. The designed device with crosstalk less than and equal -10 dB can be obtained by setting coupling coefficient. The proposed device can be used for optical filters and sensors.

http://dx.doi.org/10.14203/jet.v13.28-32
Keywords
asymmetric parallel-cascaded micro-ring- resonator (APCMR); optical filter; transfer matrix; signal flow-graph
Full Text: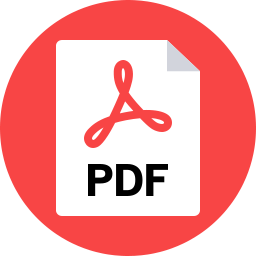 PDF
References
S. V. Kartalopoulos, Introduction to DWDM Technology : Data in Rainbow, Lucent Technologies, 2000
I. S. Hidayat, "A Study on Optical Micro-ring Resonator for Optical Wavelength Filter", Graduation dissertation, School of Natural Scienece and Technology Okayama University, 2003.
S. C. Hagness, "FDTD Computational Electromagnetics Modelling of Microcavity Lasers and Resonant Optical Structures", Graduation dissertation doctor of philosophy in electrical engineering, Northwestern University Evanston Illinois, 1998.
N. Kashima, Passive Optical Components for Optical Fiber Transmission, Artech House, 1995.
J. K. S. Poon, J. Scheuer, S. Mookherjea, G. T. Paloczi, Y. Huang, and A. Yariv, "Matrix analysis of micro-ring coupled-resonator optical waveguides", Optics Express , vol. 12, no. 1, Jan. 2004.
F. Sanchez, "Matrix algebra for all-fiber optical resonators", IEEE Journal of Lightwave Technology, vol. 9, no. 7, Jul. 1991.
D. M. Pozar, Microwave Engineering, John Wiley & Sons, 2003.
Article Metrics
Metrics powered by PLOS ALM
Refbacks
There are currently no refbacks.
Copyright (c) 2016 National Research and Innovation Agency
This work is licensed under a
Creative Commons Attribution-NonCommercial-ShareAlike 4.0 International License
.