Desain dan Realisasi Filter Bandpass Mikrostrip Dengan Struktur Hairpin
How to cite
(IEEE): T. Praludi, and Y. Sulaeman, "Desain dan Realisasi Filter Bandpass Mikrostrip Dengan Struktur Hairpin,"
Jurnal Elektronika dan Telekomunikasi
, vol. 13, no. 1, pp. 33-37, Jun. 2016. doi:
10.14203/jet.v13.33-37
Abstract
Kebutuhan akan sebuah filter dalam sebuah rangkaian elektronik mutlak diperlukan, dikarenakan sesuai dengan fungsi filter adalah meloloskan frekuensi yang diinginkan dan akan menahan frekuensi yang tidak diinginkan. Desain dan realisasi filter bandpass menggunakan teknologi mikrostrip dengan struktur hairpin akan dipaparkan pada makalah ini. Strukur hairpin merupakan perbaikan dari filter yang menggunakan parallel coupled bila ditinjau dari sisi dimensi sebuah filter, di mana pada struktur hairpin ini, panjang dari stripline akan dilipat membentuk huruf U sebesar ½ λ dengan sudut lekukan 90o. Filter bandpass struktur hairpin dengan teknologi mikrostrip akan didesain dengan insertion loss ≤ -3 dB pada daerah passband, return loss ≥ -20 dB, lebar bandwidth 200 MHz, impedansi karakteristik 50 Ω, frekuensi kerja 2,9–3,1 GHz dengan respon filter Chebyshev 0,1 dB. Filter bandpass yang didesain menggunakan bahan dari roger RO4350 yang mempunyai ketebalan 1,44 mm, dan permitivitas relatif (εr) = 3,77. Filter bandpass struktur hairpin ini dirancang dan disimulasikan dengan menggunakan perangkat lunak ADS (Advanced Design System) dari Agilent.

http://dx.doi.org/10.14203/jet.v13.33-37
Keywords
filter bandpass; hairpin; mikrostrip
Full Text: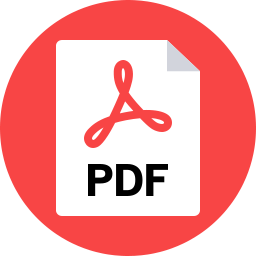 PDF
References
D. M. Pozar, Microwave Engineering, John Wiley & Sons inc, 1998.
J. S. Hong, Microstrip Filters for RF/Microwave Applicatios, John Wiley & Sons, 2011.
H. Madan, Design Of Microstrip Bandpass Filters, College of Engineering, Pune, 2007.
K.Vidhya and T.Jayanthy "design of microstrip hairpin band pass filter using defected ground structure and open stubs" in Proc. International Conference on Information and Electronics Engineering, IPCSIT, vol. 6 (2011), 268 – 272.
S. Seghier, N. Benabdallah, N. Benahmed, F. T Bendimerad and K. Aliane,"Design and Optimization of Parallel Coupled Microstrip Bandpass Filter for FM Wireless Applications", The Computing Science and Technology International Journal, vol. 2, no. 1, march, 2012.
N. Toledo, "Practical Techniques for designingMicrostrip tapped hairpin resonator filters on FR4 laminate", in 2nd National ECE Conference, Manila, Philippines, November 2001.
S.Y. Lee and C.M.Tsai, "New cross-coupled filter design using improved hairpin resonators", IEEE Transactions on Microwave Theory and Techniques, vol. 48, no. 12, pp. 2482 – 2490, Dec. 2000.
G.L. Matthaei"Narrow-Band, Fixed-Tuned, and Tunable Bandpass Filters With Zig–Zag Hairpin–Comb Resonators", IEEE Transactions on Microwave
Article Metrics
Metrics powered by PLOS ALM
Refbacks
There are currently no refbacks.
Copyright (c) 2016 National Research and Innovation Agency
This work is licensed under a
Creative Commons Attribution-NonCommercial-ShareAlike 4.0 International License
.