Antena Patch Array untuk Portable Coastal Radar pada Frekuensi S-Band
How to cite
(IEEE): F. Oktafiani, and Y. P. Saputera, "Antena Patch Array untuk Portable Coastal Radar pada Frekuensi S-Band,"
Jurnal Elektronika dan Telekomunikasi
, vol. 13, no. 1, pp. 18-22, Jun. 2016. doi:
10.14203/jet.v13.18-22
Abstract
Penelitian ini bertujuan untuk mendesain antena Portabel Coastal Radar yang bekerja pada frekuensi S-band dengan frekuensi tengah 3 GHz. Jenis antena yang digunakan adalah antena patch mikrostrip. Satu modul antena terdiri dari 4 patch yang di-array secara horisontal dan dicatu dengan menggunakan konektor SMA. Bahan yang digunakan untuk mendesain antena adalah FR4 dengan ketebalan substrat 3,2 mm serta memiliki nilai r= 4,3. Bandwidth yang diperoleh dari hasil simulasi satu modul antena sebesar 80,1 MHz untuk nilai VSWR ≤ 1,5 di mana sudah memenuhi spesifikasi antena yang diinginkan. Hasil simulasi beamwidth horisontal dan gain satu modul antena secara berturut-turut yaitu 37° dan 8,049 dB. Untuk mendapatkan beamwidth horisontal <1° maka satu modul antena di-array secara horisontal sebanyak 30 buah sehingga panjang keseluruhan antena menjadi 3600 mm. Beamwidth horisontal antena array hasil simulasi diperoleh sebesar 0,9° sedangkan gain antena meningkat menjadi 21,11 dB.

http://dx.doi.org/10.14203/jet.v13.18-22
Keywords
antena; mikrostrip; array; radar
Full Text: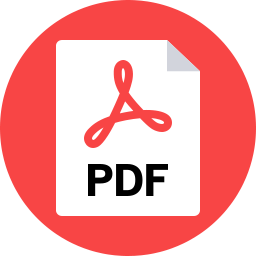 PDF
References
Radar sebagai mata pengawas wilayah NKRI [Online]. Available: http://www.radar-nasional.org/home/51-radar-sebagai-mata-pengawas-wilayah-nkri
Y. Ekawati. (2013), Teknologi radar, dengan radar amati pantai, [Online]. Available: http://www.informatika.lipi.go.id/ipt/index.php?option=com_content&view=article&id=195%3Ateknologi-radar-dengan-radar-amati-pesisir&catid=1%3Alatest-news&Itemid=59〈=in
M. Alaydrus. (2013), Antena reflector. [Online], Available: http://kk.mercubuana.ac.id/files/14056-8-305986707439.pdf
P. Daud, Y. N. Wijayanto, Sulistyaningsih, dan S. Hardiati, "Antena mikrostrip patch array untuk aplikasi sistem radar maritime", dalam Prosiding Pemaparan Hasil Litbang Ilmu Pengetahuan teknik IV, Bandung 2008, hal B 17-B 21.
H Judawisastra, Antena dan Propagasi Gelombang, Catatan Kuliah, Penerbit ITB, 2010.
The IEEE Standard Definitions of Terms for Antennas, IEEE Std. 145, 1983.
S. Rahmadita, "Perancangan dan Realisasi Antena Mikrostrip Patch Persegi Dengan Substrat Alumina pada Frekuensi 3,3 -3,4 GHz Untuk Aplikasi Wimax", Tugas akhir, Institut Teknologi Telkom, Bandung, 2010.
C. A. Balanis, Antenna Theory Analysis and Design, New Jersey: John Wiley & Sons, Inc, 2005
(2013) Antenna arrays (Phased arrays). [Online]. Available: http://www.antenna-theory.com/arrays/main.php
(2013) Waveguides. [Online]. Available: http://www.ece.rutgers.edu/~orfanidi/ewa/ch19.pdf
Article Metrics
Metrics powered by PLOS ALM
Refbacks
There are currently no refbacks.
Copyright (c) 2016 National Research and Innovation Agency
This work is licensed under a
Creative Commons Attribution-NonCommercial-ShareAlike 4.0 International License
.