Antena Array Mikrostrip Dual Beam Untuk Aplikasi Sensor Radar Doppler
How to cite
(IEEE): P. Daud, and N. S. Andayani, "Antena Array Mikrostrip Dual Beam Untuk Aplikasi Sensor Radar Doppler,"
Jurnal Elektronika dan Telekomunikasi
, vol. 13, no. 1, pp. 6-13, Jun. 2016. doi:
10.14203/jet.v13.6-13
Abstract
Sekarang ini jumlah kendaraan meningkat dengan pesatnya, sementara sarana jalan masih tertinggal baik pertambahannya maupun kualitas jalan serta pemeliharaan, menyebabkan kemacetan lalu lintas sering terjadi dan jumlah kecelakaan kendaraan meningkat pula. Pengontrolan lalu lintas yang baik sangat dibutuhkan untuk efisiensi dan meningkatkan keselamatan pengguna jalan. Sebuah sensor radar doppler dapat digunakan untuk mendeteksi laju kecepatan relatif kendaraan, yakni antara mobil dan obstacle sehingga dapat digunakan untuk menghindari terjadinya kecelakaan dan dapat memantau kepadatan lalu lintas yang terjadi. Radar dirancang untuk kemudahan navigasi dan bisa digunakan untuk mendeteksi kecepatan suatu benda yang bergerak dengan cara mendeteksi energi dari suatu benda yang bergerak tersebut sekaligus menentukan posisinya. Dalam tulisan ini dibahas mengenai desain dan implementasi antena yang mampu mendukung aplikasi sensor radar doppler. Antena ini dirancang menggunakan antena mikrostrip dual beam yang bekerja pada frekuensi 10 GHz. Software yang digunakan untuk perancangan dan simulasi antena ini adalah Ansoft HFSS 10. Penelitian ini dimulai dengan menghitung dimensi antena sesuai rumus yang ada. Dimensi hasil perhitungan akan digunakan pada proses simulasi. Modifikasi dimensi antena digunakan sebagai cara untuk mendapatkan hasil yang optimum dalam simulasi, kemudian dimensi optimum tersebut digunakan dalam proses pabrikasi. Spesifikasi antena yang dibuat memiliki karakteristik bekerja pada frekuensi 10 GHz dengan bandwidth 60 MHz pada VSWR ≤ 1,5, serta memiliki gain sebesar 12,42 dBi.

http://dx.doi.org/10.14203/jet.v13.6-13
Keywords
antena mikrostrip; sensor radar doppler; bandwidth; VSWR
Full Text: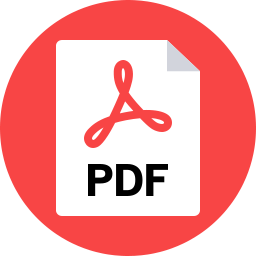 PDF
References
D. M. Pozar. and D. H. Schaubert, Microstrip Antennas: The Analysis and Design of Microstrip Antennas and Arrays, New York, IEEE Press, 1995.
I. O. William and D. C. Stuart, The Radio Amateur Antenna Handbook, United States of America, 1978.
J. M. Robert, Phased Array Antenna Handbook, Artech House inc., 1994..
M. A. A. Putrawan, "Perancangan dan Implementasi Antena Mikrostrip Susunan Linier Lempeng Persegi pada Frekuensi 2,3- 2,4 GHz", Tugas akhir, Institut Teknologi Telkom, Bandung, 2010.
J. Henry, Antenna Engineering Handbook, McGraw-Hill Inc., 1961.
Article Metrics
Metrics powered by PLOS ALM
Refbacks
There are currently no refbacks.
Copyright (c) 2016 National Research and Innovation Agency
This work is licensed under a
Creative Commons Attribution-NonCommercial-ShareAlike 4.0 International License
.