Comparison of Wavelet Family Performances in ECG Signal Denoising
How to cite
(IEEE): O. Heriana, and A. Al Misbah, "Comparison of Wavelet Family Performances in ECG Signal Denoising,"
Jurnal Elektronika dan Telekomunikasi
, vol. 17, no. 1, pp. 1-6, Aug. 2017. doi:
10.14203/jet.v17.1-6
Abstract
The heart is considered the most important organ of our body that controls the circulation of blood throughout the body. Measured heartbeat signals can be further analyzed in order to know the health condition of a person. The challenge of ECG signal measurement and analysis is how to remove the noises imposed on the signal that is interfered from many different sources, such as internal noise in sensor devices, power line interference, muscle activity, and body movements. This paper implemented wavelet transform to reduce the noise imposed on the ECG signal to get a closely actual heart signal. ECG data used in this research are three digitized recorded ECG data obtained from MIT-BIH Arrhythmia Database. The first step is generating the noisy ECG signal as the input system by adding 1W WGN signal into the original ECG signal. Then DWT is applied to extract the noisy ECG signal. Some DWT's parameters, threshold selection (rule, type, rescaling), decomposition level, and desired wavelet family are varied to get the best denoised output signal. All results are recorded to be compared. Based on the results, the best DWT parameter for ECG signal denoising is obtained by Symlet wavelet when the decomposition level is set to 3, with soft thresholding, in rigrsure thresholding rule.

http://dx.doi.org/10.14203/jet.v17.1-6
Keywords
ECG; signal; wavelet; denoising
Full Text: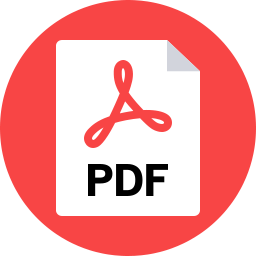 PDF
References
J. Muthuswamy, Standard Handbook of Biomedical Engineering and Design, Chapter 18 Biomedical Signal Analysis, Tempe, Arizona: McGraw-Hill, 2003.
Shemi P.M. and Shareena E.M., "Analysis of ECG signal denoising using discrete wavelet transform", in Proceeding 2nd IEEE International Conference on Engineering and Technology (ICETECH), 2016 pp. 713-718. Crossref
G. Makwana and L. Gupta, "De-Noising of Electrocardiogram (ECG) with adaptive filter using MATLAB", in Proceeding Fifth International Conference on Communication Systems and Network Technologies, 2015, pp. 511-514. Crossref
S. Javed and N. A. Ahmad, "An adaptive noise cancelation model for removal of noise from modeled ECG signals", in Proceeding IEEE Region 10 Symposium, 2014, pp. 471-475. Crossref
E. M. E. Hassan and M. Karim, "An FPGA-based implementation of a pre-processing stage for ECG signal analysis using DWT", in Proceeding Second World Conference on Complex Systems (WCCS), 2014, pp. 649-654. Crossref
S. M. R. Islam, X. Huang, D. Sharma, "Wavelet based denoising algorithm of the ECG signal corrupted by WGN and poisson noise", in Proceeding International Symposium on Communications and Information Technologies (ISCIT), 2012, pp. 165-168. Crossref
M. Misiti, Y. Misiti, G. Oppenheim, and J. M. Poggi, Wavelet Toolbox 4 User's Guide, Natick, United States: The Math Works Inc., 2004.
A. B. H. A. Mitiche, L. Mitiche, and H. Naimi, "Three levels discrete wavelet transform elliptic estimation for ECG denoising", in Proceedings 4th International Conference on Control Engineering & Information Technology (CEIT-2016), 2016, pp. 1-5. Crossref
B. Xhaja, E. Kalluci, L. Nikolla, "Wavelet transform applied in ECG signal processing", European Scientific Journal April 2015 edition, Vol.11, No.12, pp. 305-312, April, 2015.
C. Sawant and H. T. Patii, "Wavelet based ECG signal denoising", in Proceeding First International Conference on Networks & Soft Computing (ICNSC2014), 2014, pp. 20-24.
Article Metrics
Metrics powered by PLOS ALM
Refbacks
There are currently no refbacks.
Copyright (c) 2017 National Research and Innovation Agency
This work is licensed under a
Creative Commons Attribution-NonCommercial-ShareAlike 4.0 International License
.