Removable Watermarking Sebagai Pengendalian Terhadap Cyber Crime Pada Audio Digital
How to cite
(IEEE): R. L. Putri, M. Renasari, and G. Budiman, "Removable Watermarking Sebagai Pengendalian Terhadap Cyber Crime Pada Audio Digital,"
Jurnal Elektronika dan Telekomunikasi
, vol. 17, no. 1, pp. 25-29, Aug. 2017. doi:
10.14203/jet.v17.25-29
Abstract
Perkembangan teknologi informasi yang pesat menuntut penggunanya untuk lebih berhati-hati seiring semakin meningkatnya cyber crime.Banyak pihak telah mengembangkan berbagai teknik perlindungan data digital, salah satunya adalah watermarking. Teknologi watermarking berfungsi untuk memberikan identitas, melindungi, atau menandai data digital, baik audio, citra, ataupun video, yang mereka miliki. Akan tetapi, teknik tersebut masih dapat diretas oleh oknum-oknum yang tidak bertanggung jawab.Pada penelitian ini, proses watermarking diterapkan pada audio digital dengan menyisipkan watermark yang terdengar jelas oleh indera pendengaran manusia (perceptible) pada audio host.Hal ini bertujuan agar data audio dapat terlindungi dan apabila ada pihak lain yang ingin mendapatkan data audio tersebut harus memiliki "kunci" untuk menghilangkan watermark. Proses removable watermarking ini dilakukan pada data watermark yang sudah diketahui metode penyisipannya, agar watermark dapat dihilangkan sehingga kualitas audio menjadi lebih baik. Dengan menggunakan metode ini diperoleh kinerja audio watermarking pada nilai distorsi tertinggi dengan rata-rata nilai SNR sebesar7,834 dB dan rata-rata nilai ODG sebesar -3,77.Kualitas audio meningkat setelah watermark dihilangkan, di mana rata-rata SNR menjadi sebesar 24,986 dB dan rata-rata ODG menjadi sebesar -1,064 serta nilai MOS sebesar 4,40.

http://dx.doi.org/10.14203/jet.v17.25-29
Keywords
removable watermarking; audio; audio watermarking; perlindungan hak cipta; perceptible
Full Text: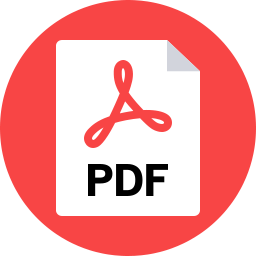 PDF
References
A. D. Setiarsih, T. A. Bw, and A. T. Wibowo, "Watermarking Audio dengan menggunakan Metode Frequency Hopping Spread Spectrum (FHSS)," S.T. final project, Institut Teknologi Telkom, Bandung, Indonesia, 2010.
M. Löytynoja, N. Cvejic, and T. Seppänen, "Audio Protection With Removable Watermarking," in 2007 6th International Conference on Information, Communications and Signal Processing (ICICS), 2007. Crossref
A. Anastasijević and D. Čoja, "Frequency Hopping Method for Audio Watermarking," Telfor Journal, Vol. 4, no. 2, pp. 155–160, 2012.
Y. Hu, S. Kwong, and J. Huang, "An algorithm for Removable Visible Watermarking," in Proc.IEEE Transactions On Circuits And Systems For Video Technology, 2006, vol. 16, no. 1, pp.129–133. Crossref
M. Unoki and R. Miyauchi, "Reversible Watermarking for Digital Audio Based on Cochlear Delay Characteristics," in Proc.2011Seventh International Conference on Intelligent Information Hiding and Multimedia Signal Processing (IIHMSP), 2011, vol. 99, no. Cd, pp. 314–317. Crossref
M. K. Dutta, P. Gupta, and V. K. Pathak, "Perceptible Audio Watermarking for Digital Right Management Control," in Proc.2009 7th International Conference on Information, Communications and Signal Processing (ICICS), 2009. Crossref
N. Yusuf, "Analisis Ketahanan Audio Watermarking di Domain Frekuensi pada Ambient Mode dengan menggunakan frequency Masking Method," in e-Proceeding of Engineering, 2016,Vol. 3, no.1, pp. 291.
N. Fajria, Suwandi, and H. B. D. Kusumaningrum, "Aplikasi Fast Fourier Transform (FFT) untuk Deteksi Kelainan Pita Suara berbasis Android Application Fast Fourier Transform (FFT)," S.T. final project, Universitas Telkom, Bandung, Indonesia, 2016.
G. Budiman, A. B. Suksmono, and D. Danudirdjo, "Fibonacci Sequence based FFT and DCT Performance Comparison in Audio Watermarking," Pertanika J. Sci. Technol., vol. 24, no. 1, pp. 1–10, 2016.
Series P:Telephone Transmission Quality, Telephone Installations, Local Line Networks, Methods For Objective And Subjective Assessment Of Quality, Mean Opinion Score (MOS) Terminology, ITU-T Recommendation P.800.1, 2003.
P. Kabal, "An Examination and Interpretation of ITU-R BS.1387: Perceptual Evaluation of Audio Quality," McGill Univ.,2003, pp. 1–96.
Article Metrics
Metrics powered by PLOS ALM
Refbacks
There are currently no refbacks.
Copyright (c) 2017 National Research and Innovation Agency
This work is licensed under a
Creative Commons Attribution-NonCommercial-ShareAlike 4.0 International License
.