Sistem Monitoring Online Kualitas Air Akuakultur untuk Tambak Udang Menggunakan Aplikasi Berbasis Android
Abstract
Pemantauan kualitas air di tambak udang yang efektif sangat dibutuhkan agar produksi udang meningkat. Oleh karena itu, pada penelitian ini telah dibuat aplikasi sistem online monitoring kualitas air tambak udang berbasis android. Pengambilan data parameter sensor dilakukan di kampus LIPI menggunakan stasiun sensor yang datanya ditransmisikan ke data logger untuk selanjutnya dikirimkan ke website. Data yang diperoleh dari website berupa data php (Hyper Text Preprocessor) dan kemudian diubah menjadi data JSON (Java Script Object Notation). Parsing data dilakukan dengan menggunakan fungsi json_encode untuk membuat string JSON dari objek dan array sehingga data dapat dibaca di Android Studio. Aplikasi ini sangat mudah dioperasikan dan sangat efisien.

http://dx.doi.org/10.14203/jet.v16.25-32
Keywords
Sistem Online Monitoring; JSON (JavaScript Object Notation); Sistem Android; Android Studio
Full Text: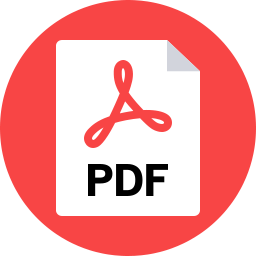 PDF
References
Adiwijaya, Setiawan. (2016). Indonesia Berpeluang Kembangkan Industri Akuakultur. Artikel Online Tempo.Co. 29 Agustus 2016. [Online]. Tersedia: https://m.tempo.co/read/news/2016/08/29/090799904/indonesia-berpeluang-kembangkan-industri-akuakultur [7 Desember 2016].
Direktorat Pengelolaan SumberDaya Ikan. (2009). Sejarah Budidaya Udang di Indonesia. [Online]. Tersedia:www.djpt.kkp.go.id/ditsdi/arsip/c/795/Sejarah-BudidayaUdang-di-Indonesia/ [7 Desember 2016].
Maulana, Yulius Yudi., Mahmudin, Dadin., Wijaya, Indra R., Wiranto, Goib. (2015). "Monitoring Kualitas Air Secara Real-Time Terintegrasi". Jurnal Elektronika dan Telekomunikasi. Vol.15 (1), hlm 23-27, Juni 2015.
Wijaya, B. D., E. M. A, Fenty., & Fiade, Andrew. (2015). "Implementasi JSON Parsing Pada Aplikasi Mobile E-Commerce Studi Kasus: CV V3 Tekno Indonesia". Jurnal Pseudocode. vol. 2 (1), hlm.3
Diersing, N. (2009). Water Quality: Frequently Asked Questions. Florida Brooks National Marine Sanctuary. FL: Key West.
Kordi, M. G., & Andi, B. T. (2009). Pengelolaan Kualitas Air Dalam Budidaya Perairan. Jakarta: PT. Rineka Cipta.
APHA, A., & WEF. (1992). Standard Methods for the Examination of Water and Wastewater (17th edition). Washington DC: American Public Health Association.
Effendi, H. (2003). Telaah Kualitas Air Bagi Pengelolaan Sumber Daya dan Lingkungan Perairan. Yogyakarta: Penerbit Kaniskus.
Hutabarat, S., & Stewart, M. E. (2006). Pengantar Oseanografi: Jakarta: Universitas Indonesia.
Wibisono, M. S. (2005). Pengantar Ilmu Kelautan. Jakarta: Grasindo.
Deitel, P. J., Harvey, M., Abbey, D. (2012). Android How to Program with an Introduction to Java. Prentice Hall: Pearson Education Limited.
JSON. Pengenalan JSON. [Online]. Tersedia: www.json.org/json-id.html [7 Desember 2016].
Safaat, N. (2011). Aplikasi Mobile Smartphone dan Tablet PC Berbasis Android. Bandung: Informatika.
Article Metrics
Metrics powered by PLOS ALM
Refbacks
There are currently no refbacks.
Copyright (c) 2016 Jurnal Elektronika dan Telekomunikasi
This work is licensed under a
Creative Commons Attribution-NonCommercial-ShareAlike 4.0 International License
.