Antena Slot Waveguide Segi Empat Segala Arah pada Frekuensi 2.4 GHz
Abstract
Antena diharapkan memiliki desain dengan konstruksi yang lebih mudah, murah dan efisien. Antena slot waveguide adalah antena gelombang mikro. Antena ini berupa suatu waveguide yang mempunyai slot–slot membentuk array dan terletak pada dinding waveguide untuk memperoleh gain tinggi. Dalam paper ini dibahas mengenai eksperimen antena slot waveguide segi empat (rectangular) dengan enam slot yang tersusun secara paralel sepanjang waveguide dan beroperasi pada frekuensi 2.4 GHz. Hasil pengukuran dari antena slot waveguide ini diperoleh karakteristik antena dengan spesifikasi bandwidth sebesar 33 MHz pada batas nilai VSWR ≤ 1.5. Antena slot waveguide ini menghasilkan pola radiasi omnidireksional dengan gain sebesar 4.121 dBi pada frekuensi operasi 2.4 GHz. Sehingga antena tersebut dapat diestimasikan layak untuk diimplementasikan pada sistem Wi-Fi dan system komunikasi lain dengan frekuensi operasi 2.4 GHz.

http://dx.doi.org/10.14203/jet.v16.46-51
Keywords
Antena Slot Waveguide; Rectangular Waveguide; Gelombang Mikro; Omnidirectional
Full Text: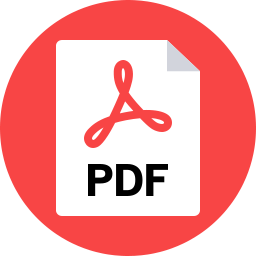 PDF
References
Samuel Y. Liao, Microwave Devices And Circuits, New Jersey : Prentice Hall, 2004.
D.Pozar, Microwave Engineering, 3rd edition, New York : Jhon Wiley & Sons, 2005.
Paul Wade, (11 April 2011), Microwave Antenna Book. [Online]. Available: http://www.wlghz.org/antbook/contents.htm.
Constantine A Balanis, Modern Antenna Handbook, A John Wiley & Sons, copyright 2008.
Sinha, Umesh, Transmission Lines and Networks, Satya Prakashan, New Delhi : Tech India Publication Inc, 1977.
Ivan P.Kaminow and Robert J.Stegen, "Waveguide Slot Array Design", Research and Development Laboratories, Microwave Laboratory, Hughes Aircraft Company, Juli 1954.
Kuo-Lun Hung, His-Tseng Chou, "A Design of Slotted Waveguide Antenna Array Operated at x-Band", IEEE 2010.
John D. Kraus, Ronald J Marhefka, Antennas for All Application, New York : Mc. Graw-Hill, 2002.
Constatine A. Balanis, Antenna Theory Analysis and Design, John Wiley & Sons, INC, 1997 atau th 1982.
Thomas A. Milligan, Modern Antenna Design, Second Edition, A John Wiley & Sons, Copyright 2005.
Article Metrics
Metrics powered by PLOS ALM
Refbacks
There are currently no refbacks.
Copyright (c) 2016 Jurnal Elektronika dan Telekomunikasi
This work is licensed under a
Creative Commons Attribution-NonCommercial-ShareAlike 4.0 International License
.