Ketidakpastian Pengukuran pada Karakteristik Material Magnet Permanen dengan Alat Ukur Permagraph
How to cite
(IEEE): T. Kristiantoro, N. Idayanti, N. Sudrajat, A. Septiani, D. Mulyadi, and D. -, "Ketidakpastian Pengukuran pada Karakteristik Material Magnet Permanen dengan Alat Ukur Permagraph,"
Jurnal Elektronika dan Telekomunikasi
, vol. 16, no. 1, pp. 1-6, Dec. 2016. doi:
10.14203/jet.v16.1-6
Abstract
Telah dilakukan perhitungan nilai ketidakpastian pengukuran pada karakteristik material magnet permanen menggunakan alat ukur Permagraph Magnet Physik Germany. Karakteristik magnet yang diukur adalah induksi remanen, Br (kG), gaya koersifitas induksi, HcB (kOe), gaya koersifitas polarisasi, HcJ (kOe), kuat medan remanen kiri, Hknee (kOe), produk energi maksimum, BHmax (MGOe), kuat medan produk energi maksimum, Ha (kOe), magnetik fluks, Ba (kG), kuat medan maksimum, Hmax (kOe). Sebelum menentukan nilai ketidakpastian dengan permagraph terlebih dahulu ditentukan nilai ketidakpastian dengan alat penunjang, yaitu jangka sorong dan neraca analitik. Selanjutnya akan didapat nilai ketidakpastian gabungan. Metoda ketidakpastian yang digunakan adalah dengan cara statistik dan berlaku hanya untuk serangkaian observasi. Penentuan nilai ketidakpastian dilakukan dengan cara melakukan pengukuran yang berulang sebanyak sepuluh kali terhadap sample yang sama. Metoda ini mengacu kepada ISO GUM dengan menggunakan evaluasi tipe A. Nilai ketidakpastian yang didapat untuk pengukuran dengan jangka sorong adalah ±0,0329 cm, neraca analitik ±0,0528 gr, dan untuk karakteristik magnet Br ±0,0648 kG, HcB ±0,0632 kOe, HcJ ±0,0628 kOe, Hknee ±0,0643 kOe, BHmax ±0,0631 MGOe, Ha ±0,1213 kOe, Ba ±0,0664 kG,
Hmax ±0,0627 kOe.

http://dx.doi.org/10.14203/jet.v16.1-6
Keywords
nilai ketidakpastian; karakteristik magnet permanen; permagraph
Full Text: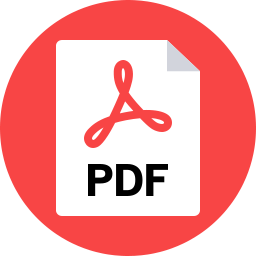 PDF
References
ISO/IEC, "General requirements for the competence of testing and calibration laboratories", in International Standard ISO/IEC 17025:2005, Switzerland, 2005.
Y. Liu, "How to generate uncertain measures", in Proceedings of Tenth National Youth Conference on Information and Management Sciences, 2008, pp. 23-26.
B. Liu, Uncertainty Theory, 2nd ed., Berlin: Springer-Verlag,2007.
B. Liu, "Some research problems in uncertainty theory",Journal of Uncertain Systems, vol. 3, no.1, pp. 3-10, 2009.
ISO, "Guide to the expression of uncertainty in measurement", in Accred. Qual. Assur, Switzerland, 2002, pp 95-1001.
S. Yohanes, "Estimasi ketidakpastian pengukuran/pengujian dalam pengukuran/pengujian kimia", Paper, 2010.
Sunardi, T. S. Susann, N. Elin, "Ketidakpastian pengukuran pada metode AANC untuk analisis N, P, K, SI, Al, Cu, Fe dalam cuplikan sedimen", Prosiding PPI – PDIPTN, 2007.
B. Muhammad. (2011, Januari). Dasar pengukuran dan ketidakpastian. [Online]. Available: https:/alvinburhani.wordpress.com/2011/01/02/dasarpengukuran-ketidakpastian/Badan Standardisasi Nasional (BSN), Pengantar Standardisasi, Jakarta, 2009.
Lansida. (2011, Januari). Estimasi ketidakpastian pengukuran. [Online]. Available: lansida.blogspot.co.id/2011/01/estimasiketidakpastianpengukuran.html
Article Metrics
Metrics powered by PLOS ALM
Refbacks
There are currently no refbacks.
Copyright (c) 2016 National Research and Innovation Agency
This work is licensed under a
Creative Commons Attribution-NonCommercial-ShareAlike 4.0 International License
.