Design and Realization of Coupled Line Bandpass Filter Using Compact Structure at Frequencies of 3300 MHz – 3400 MHz for WiMAX Application
How to cite
(IEEE): A. B. Santiko, Y. S. Amrullah, Y. Wahyu, M. I. Maulana, and B. Setia, "Design and Realization of Coupled Line Bandpass Filter Using Compact Structure at Frequencies of 3300 MHz – 3400 MHz for WiMAX Application,"
Jurnal Elektronika dan Telekomunikasi
, vol. 16, no. 1, pp. 11-14, Dec. 2016. doi:
10.14203/jet.v16.11-14
Abstract
In this paper, the design of microstrip BPF (Bandpass Filter) for WiMAX (Worldwide Interoperability for Microwave Access) application has been presented. The frequency band allocations for BWA (Broadband Wireless Access) in Indonesia are 2.3; 3.3 and 5.8 GHz. This microtrip BPF is designed using parallel coupled line in compact form and it has spesific parameter, i.e. 3.35 GHz center frequency, 400 MHz bandwidth, VSWR ≤ 2, -3 dB insertion loss and matching impedance between two port is 50 Ω. The Advanced Design System (ADS) software has been used during simulation and optimization. The simulation results show that return loss S11 and insertion loss S21 are -15.31 dB and -2.2 dB at 3.35 GHz respectively. For the design verification, the prototype of the proposed design wasfabricated and measured.The results of the fabrication approach of simulation results, which have return loss value S11and insertion loss S21 of the proposed microstrip filter are -18.20 dB and -2.91 dB at 3.35 GHz respectively. The result shows that the proposed design can be implemented forWiMAX communication system applications

http://dx.doi.org/10.14203/jet.v16.11-14
Keywords
WiMAX; Coupled Line; Compact BPF; ADS
Full Text: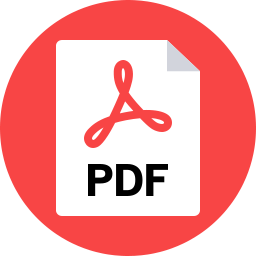 PDF
References
G. Mattaei, L. Young, and E.M.T. Jones, Microwave filters, impedance matching networks, and coupling structures, Norwood, MA: Artech House, 1980, pp 521-582.
Mansour, Rafaat R, "High-Q tunable dielectric resonator," IEEE Microwave Magazine, vol. 10, 2009.
J. Marimuthu, M. Esa and S-Kamilah Yusof, "Single-stage parallel coupled microstrip line bandpass filter using weak coupling technique," in Proc. of IEEE International Conference on RF and Microwave, pp. 242-246, 2008.
A. K. Tiwary and N. Gupta, "Design of compact coupled microstrip line band pass filter with improved stopband characteristics," Progress In Electromagnetic Research C, Vol. 24, pp 97–109, 2011.
Gautam J.,Taneja S., Sharma J., "Design and performance analysis of 2.5 GHz microstrip bandpass filter for LTE," in Proc. of International Conference on Computational Intelligence & Communication Technology, pp. 549–553, 2016.
R. A. Rahim, S. I. S. Hassan, M. N. Junita, and N. A. M. Damrah, "Microstrip dual-band bandpass filter for ISM band applications," in Proc. of IEEE International Conference on Control System, Computing and Engineering (ICCSCE), pp 281-286, 2015.
Ayush Garg, Bhanu Pratap and Deepti Gupta, "Design of parallel coupled line bandpass filter," in Proc. of International Conference on Computational Intelligence & Communication Technology, pp. 452-454, 2016.
Ipsa Pradhan and Budhadeb Maity, "Design of a parallel coupled microstrip band pass filter in C-band for test loop translator," in Proc. of International Conference on Electrical, Electronics, Signals, Communication and Optimization (EESCO), pp. 1-4, 2015.
J.S. Hong, Microstrip filters for RF/microwave applications, Hokoben New Jersey : John Wiley & Sons, 2011, pp 75-109.
K. Vidhya and T. Jayanthy, "Design of microstrip hairpin bandpass filter using defected ground structure and open stubs," in Proc. International Conference on Information and Electronics Engineering (IPCSIT), vol. 6, pp. 268 – 272, 2011.
Article Metrics
Metrics powered by PLOS ALM
Refbacks
There are currently no refbacks.
Copyright (c) 2016 National Research and Innovation Agency
This work is licensed under a
Creative Commons Attribution-NonCommercial-ShareAlike 4.0 International License
.