High Power Amplifier (HPA) pada Frekuensi 437,430 MHz untuk Aplikasi TTC Downlink Nano Satelit TEL-U SAT
How to cite
(IEEE): Y. Taryana, T. Praludi, Y. Sulaeman, Y. Wahyu, W. I. Prayogo, and B. S. Nugroho, "High Power Amplifier (HPA) pada Frekuensi 437,430 MHz untuk Aplikasi TTC Downlink Nano Satelit TEL-U SAT,"
Jurnal Elektronika dan Telekomunikasi
, vol. 16, no. 2, pp. 40-45, Dec. 2016. doi:
10.14203/jet.v16.40-45
Abstract
Sistem Telemetry, Tracking, and Command (TTC) berfungsi sebagai interface komunikasi antara nano satelit dengan stasiun bumi. Salah satu perangkat yang penting dalam TTC adalah transmitter yang bekerja pada frekuensi downlink 437,430 MHz. Dari perhitungan link budget diperlukan sebuah high power amplifier (HPA) yang memiliki daya output 30 dBm agar data yang dikirimkan dapat diterima dengan baik oleh stasiun bumi. Pada tulisan ini dirancang dan direalisasikan HPA dua tingkat dengan frekuensi kerja 435 - 438 MHz. Penguat daya tingkat pertama menggunakan komponen aktif transistor BFR96S dan penguat daya tingkat kedua menggunakan komponen aktif transistor MRF555. Penyepadanan impedansi input menggunakan metode impedance matching Pi-network, sedangkan untuk penyepadanan impedansi interstage dan output menggunakan metode impedance matching T-network. Simulasi penguat daya menggunakan software Advance Design System (ADS 2011). Hasil perancangan HPA pada frekuensi 437,430 MHz menghasilkan gain sebesar 28,400 dB, VSWRin sebesar 1,291, dan VSWRout sebesar 1,295. Dari hasil pengukuran prototipe HPA, pada frekuensi 437,430 MHz menghasilkan gain sebesar 23,01 dB, VSWRin sebesar 2,126, VSWRout sebesar 1,695 pada bandwidth 50 MHz.

http://dx.doi.org/10.14203/jet.v16.40-45
Keywords
Nano Satelit; TTC; HPA; Gain; Matching
Full Text: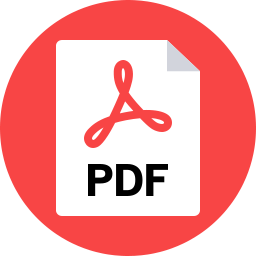 PDF
References
Riki Munakata et all, "CubeSat Design Specifications Rev12",California Polytechnic State University, 2009.
Anil K. Maini and Varsha Agrawal, Satellite Technology Principles and Applications. 2nd ed., United Kingdom: John Wiley & Sons, Inc, 2011.
Johan L. Tresvig et all, "CubeSTAR - A Nanosatellite for Space Weather Monitoring," Depatement of Physics,University of Oslo.
Lakshya Vaibhav Datta, Introduction to Nanosatellite Technology and Components, Germany: LAP LAMBERT Academic Publishing, 2012.
Paolo Colantino and Ernesto Franco, High Efficiency RF and Microwave Solid State Power Amplifier, United Kingdom: John Wiley and Sons, Ltd., 2009.
"Data-sheet BFR96S. NPN 5 GHz wideband Transistor", Philips Semiconductor.
"Data-sheet MRF555. The RF Line NPN Silicon RF Low Power Transistor", Motorola Inc.
Guillermo Gonzalez, Microwave Transistor Amplifiers Analysis and Design, New Jersey: Prentice-Hall, Inc, 1997.
Chris Bowick, John Blyler and Cheryl Ajluni, RF Circuit Design. 2nd ed., USA: Butterworth-Heinemann, 2008.
Herman Dwi Surjono, Elektronika Analog, Indonesia: Cerdas Ulet Kreatif, 2008.
Article Metrics
Metrics powered by PLOS ALM
Refbacks
There are currently no refbacks.
Copyright (c) 2016 National Research and Innovation Agency
This work is licensed under a
Creative Commons Attribution-NonCommercial-ShareAlike 4.0 International License
.