Design and Realization of FIR Filter for Inter Satellite Link at 50-90 MHZ Frequency using FPGA
How to cite
(IEEE): Y. Wahyu, K. Paramayudha, L. Jamil Setiawan, H. Wijanto, and M. Shiddiq S.H, "Design and Realization of FIR Filter for Inter Satellite Link at 50-90 MHZ Frequency using FPGA,"
Jurnal Elektronika dan Telekomunikasi
, vol. 16, no. 1, pp. 15-19, Dec. 2016. doi:
10.14203/jet.v16.15-19
Abstract
In this paper, design and realization of FIR filter with a bandwidth of 40 MHz at 50-90 MHz frequency has been proposed. The design was destined to be implemented on the Inter Satellite Links (ISL). This kind of filter had been selected due to a need in linear phase responseon the ISL data communication. Equiripple method was used to design the filter becauseof its reliability in minimizing the magnitude errors. The design of this FIR filter was conducted with theoretical calculation and simulation using the R2012b Matlab. For the implementation, FPGA was used with a VHDL as the programming language with a help of Xilinx ISE Design Suite 14.5. Simulation results in Matlab and Simulink indicated that the filter design could be well implemented on ISL at frequency of 50 MHz - 90 MHz with stopband of 60 db. The phase responseresult of the realized design is quite linear so that the filter is suitable for data communication on the ISL.

http://dx.doi.org/10.14203/jet.v16.15-19
Keywords
FIR filter; equiripple; FPGA; VHDL
Full Text: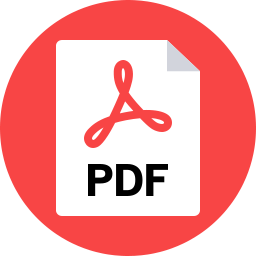 PDF
References
H. H. Kha, H. D. Tuan, T. Q. Nguyen, "An optimal design of FIR filters with discrete coefficients and image sampling application," in Proc. of IEEE International Conference on Image Processing, 2011.
H. H. Kha, H. D. Tuan, T. Q. Nguyen, "Optimal design of FIR triplet halfband filter bank and application in image coding," IEEE Transactions on Image Processing, 2011.
C. Zhou, E. Cheng, W. Su, H. Sun, "Adaptive design of digital FIR filter for beamforming with its application in PSK UWA communication," in Proc. of IEEE ICCA, 2010.
Z. Yu-liang, W. Wei-ling, T. Bao-yu, "A novel sharp-cutoff FIR filter design technique and its application in software radio," in Proc. of International Conference on Communication Technology Proceedings, 2003.
R. Shavelis, K. Ozols, "Design of FIR decimation filters with low group delay for audio applications," in Proc. of Biennial Baltic Electronic Conference (BEC), 2014.
S.R. Kotha, D. Bilaye, U. Jain, S. S. Kumar, "An approach for efficient FIR filter design for hearing aid application," in Proc. of International Symposium on VLSI Design and Test, 2014.
N. C. Sendhilkumar, E. Logashanmugam, "Design of high speed and low power new reconfigurable fir filter for DSP applications," in Proc. of International Conference on Current Trends in Engineering and Technology (ICCTET), 2013.
A. M. Stuart lawson, Wave digital filter, 1990
A. D. W. F. E. Punskaya, Particle filtering methods for Digital Communications, in The Telecom Handbook, 2006.
R. G. Lyons, Understanding digital signal processing, 2011.
Article Metrics
Metrics powered by PLOS ALM
Refbacks
There are currently no refbacks.
Copyright (c) 2016 National Research and Innovation Agency
This work is licensed under a
Creative Commons Attribution-NonCommercial-ShareAlike 4.0 International License
.