Uji Performansi Algoritma Floyd-Warshall Pada Jaringan Software Defined Network (SDN)
Abstract
Penentuan rute pada sebuah jaringan software defined network (SDN) merupakan salah satu contoh topik yang menarik untuk diteliti. Algoritma penentuan rute terpendek pada jaringan SDN sangatlah menentukan apakah jaringan SDN yang dibangun dengan algoritma tersebut sudah optimal. Salah satu algoritma penentuan rute terpendek yaitu algoritma FloydWarshall, yang akan diuji coba dan dianalisis apakah sudah termasuk algoritma yang optimal pada jaringan SDN dengan membandingkan dengan standarisasi yang ada. Pengujian akan dilakukan dengan mengirimkan paket data, VoIP dan video dengan melihat overhead traffic dan QoS (delay dan packet loss). Algoritma Floyd-Warshall akan digunakan pada pengontrol Ryu dan menggunakan Mininet sebagai emulator jaringan dengan topologi berbasis Abiline. Hasil simulasi dan pengujian algoritma Floyd-Warshall sebagai penentuan jalur terbaik dalam jaringan SDN, mendapatkan hasil yang memenuhi standarisasi. Nilai dari QoS yang didapat untuk delay masih berada pada nilai yang menjadi standar ITU-T G.1010. Packet loss yang dihasilkan semua jenis layanan sudah memenuhi standar ITU-T G.1010 yaitu 0% hingga saat pada jaringan diberikan background traffic melebihi kapasitas link yaitu pemberian sebesar 75 Mbps. Dalam pengujian waktu konvergensi didapatkan waktu dengan rata-rata nilai 17.71446 detik. Kemudian untuk overhead traffic menunjukan bahwa perubahan overhead dipengaruhi oleh controller update dan juga flow update, dimana ketika sering terjadinya controller update dan flow update maka semakin besar juga overhead yang didapat.

http://dx.doi.org/10.14203/jet.v16.52-58
Keywords
Software Defined Network (SDN); Floyd-Warshall; Overhead; QoS
Full Text: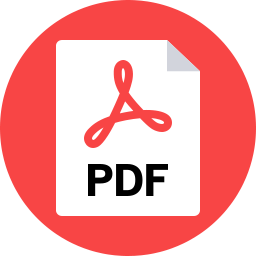 PDF
References
Mulyana, E. Buku Komunitas SDN-RG. Bandung: GitBook,2014.
Setyawati Handaka. M, "Perbandingan Algoritma Dijkstra (Greedy), Bellman-Ford (BFS-DFS), dan Floyd-Warshall (Dynamic Programming) dalam Pengaplikasian Lintasan Terpendek pada Link-State Routing Protocol," Journal, Bandung: IT, 2010.
V. Listiani, Analisis Peformansi SDN (Software Defined Network) Menggunakan Protokol Routing OSPF (Open Shortes Path First), Bandung, 2015.
Göransson, P., & Black, C, Software Defined Networks A Comprehensive Approach. United State of America: Morgan Kaufmann, 2014.
Open Networking Foundation., "OpenFlow Switch Specification: Version 1.0.0 (Wire Protocol 0x01).," 2011.
B. Lantz, B. Heller and N. McKeown, "A Network in a Laptop: Rapid Prototyping for Software-Defined Networks,"in Proc. of the 9th ACM SIGCOMM Workshop on Hot Topics in Networks, pp. 19, 2010.
Cisco. (2005, August). OSPF Design Guide. [Online]. Available: http://www.cisco.com/c/en/us/support/docs/ip/open-shortestpath-first-ospf/7039-1.html
A. F. Sani, N. K. T. Tastrawati and I. M. E. Dwipayana, "Algoritma Floyd-Warshall Untuk Menentukan Jalur Terpendek Dalam Evakuasi Tsunami di Kelurahan Sanur," E-Jurnal Matematika, vol. 2, no. 1, pp. 1-5, 2003.
UMTS Forum, UMTS/IMT -2000 Spectrum.
Cisco. (2016, April). Voice Over IP - Per Call Bandwidth Consumptio. [Online]. Available: http://www.cisco.com/c/en/us/support/docs/voice/voicequality/7934-bwidth-consume.html#anc8
A, S, Donato, E., Pescape, A., & Ventre, G, A Practical Demonstration of Network Traffic Generation, in Proceedings of The 8th IASTED International Conference. Hawaii, 2004, p 138-143.
Series G: transmission systems and media, digital systems and networks. Quality of service and performance. End-user multimedia QoS categories. International Telecommunication Union, 2001.
Article Metrics
Metrics powered by PLOS ALM
Refbacks
There are currently no refbacks.
Copyright (c) 2016 Jurnal Elektronika dan Telekomunikasi
This work is licensed under a
Creative Commons Attribution-NonCommercial-ShareAlike 4.0 International License
.