Optimasi Penentuan Posisi Evolved Node B Long Term Evolution pada BTS GSM yang Terpasang Menggunakan Fuzzy Evolutionary Algorithm
How to cite
(IEEE): A. M. Prihatini, S. H. P., and R. -, "Optimasi Penentuan Posisi Evolved Node B Long Term Evolution pada BTS GSM yang Terpasang Menggunakan Fuzzy Evolutionary Algorithm,"
Jurnal Elektronika dan Telekomunikasi
, vol. 15, no. 2, pp. 39-44, Jun. 2016. doi:
10.14203/jet.v15.39-44
Abstract
LTE (Long Term Evolution) atau yang disebut dengan teknologi 4G merupakan suatu teknologi telekomunikasi bergerak yang dikeluarkan oleh 3GPP Release 8 dan merupakan pengembangan dari HSDPA. Untuk membangun sebuah jaringan LTE di suatu daerah, penyelenggara jasa jaringan telekomunikasi harus membangun infrastuktur sistem komunikasi seluler baru. Salah satu aspek yang sangat berperan dalam pembangunan infrastruktur adalah pembangunan Evolved NodeB (ENodeB). Meningkatnya pembangunan menara ENodeB baru memberikan dampak pada faktor keamanan lingkungan, kesehatan masyarakat dan estetika lingkungan. Pada penelitian ini akan dilakukan optimasi untuk menempatkan ENodeB pada BTS yang telah terpasang menggunakan metode Fuzzy Evolutionary Algorithm (FEA). Hasil yang didapatkan adalah penempatan 58 ENodeB pada BTS yang telah terpasang. Performansi penempatan ENodeB menggunakan Fuzzy Evolutionary Algorithm sebesar 84%. Fuzzy Evolutionary Algorithm mencapai kestabilan pada nilai 84 dengan nilai optimalitas sebesar 100 dan trafik sebesar 68.

http://dx.doi.org/10.14203/jet.v15.39-44
Keywords
ENodeB; LTE; Fuzzy Evolutionary Algorithm
Full Text: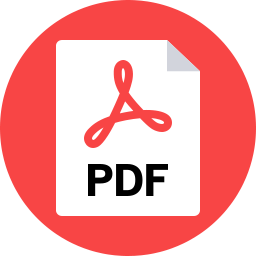 PDF
References
Cisco, Cisco VNI Global Mobile Data Traffic Forecast (2013–2018): Cisco, 2014.
C. Anestia. (2014). Pelanggan data tiga operator besar naik jadi 123,3 juta pengguna. Indonesia Finance Today. [Online]. Available: http://assets.ift.co.id/pdf/epaper/file/336/Telko_17_3_14.pdf
M. Ergen, Mobile Broadband Including WiMAX and LTE, Berkeley, CA-USA: Springer, 2009.
Pedoman Pembangunan dan Penggunaan Bersama Menara Telekomunikasi, Peraturan Menteri Komunikasi dan Informatika No. 19/Per/M.Kominfo/03/2009, Jakarta. 2009.
S. Muzid, "Pemanfaatan algoritma fuzzy evolusi untuk menyelesaikan kasus travelling salesman problem", dalam Prosiding Seminar Nasional Aplikasi Teknologi Informasi 2008 (SNATI'08), Juni 2008, hal. C33-C38.
Suyanto, Evolutionary Computation Komputasi Berbasis Evolusi dan Genetika, Bandung, Indonesia: Informatika, 2008.
M. Fachrie, S. Widowati, dan A. T. Hanuranto, "Implementasi fuzzy evolutionary algorithms untuk penentuan posisi BTS", dalam Prosiding Seminar Nasional Aplikasi Teknologi Informasi 2012 (SNATI'12), Juni 2012.
P. D. Aryanti, S. H. Pramono, dan O. Setyowati "Optimasi penempatan node B UMTS900 pada BTS existing menggunakan algoritma genetika", Jurnal EECCIS, vol. 7, no. 2, hal. 111-118, Desember 2013.
U. K. Usman, G. Prihatmoko, D. K. Hendraningrat, dan S. D. Purwanto, Fundamental Teknologi Seluler LTE, Bandung, Indonesia: Rekayasa Sains, 2012.
J. Yan, Using Fuzzy Logic: Towards Intelligent Systems, New York, USA: Practice Hall, 1994.
Badan Pusat Statistik Kota Surabaya. (2010). [On line]. Available: www.surabaya.go.id.
Article Metrics
Metrics powered by PLOS ALM
Refbacks
There are currently no refbacks.
Copyright (c) 2015 Jurnal Elektronika dan Telekomunikasi
This work is licensed under a
Creative Commons Attribution-NonCommercial-ShareAlike 4.0 International License
.